5 ways to keep manufacturing employees happy
9/15/2020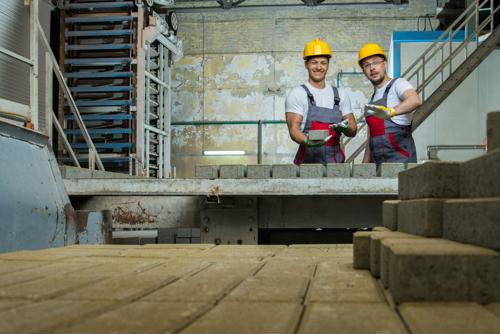 When you run a manufacturing business of any size, one of your biggest concerns should be how your workers feel about your organization. After all, employees are the lifeblood of your company and the quality of their work determines your success or failure. For that reason, you need to take care of those people and make sure they feel good about coming to work every day.
Here are a few ways you can do that:
1) Set expectations — for them and you
It's always helpful for people to know their role in your organization, as well as how you will set them up for success and growth, according to Reliable Plant. When you can clearly detail what you expect from an individual, team or your entire workforce, but also what you will do for them, everyone under your roof will be more likely to pull in the same direction. With that having been said, accountability is key, so just as you can discipline workers when they fall short, you should be prepared to always meet workers' expectations.
2) Buy some plants
In any manufacturing facility, there is the potential for air quality to be relatively low, and for a highly industrial setting to be a bit of a turn-off for workers, Reliable Plant said. Buying a bunch of live plants to place throughout the building helps break up the visual monotony, can help improve air quality and otherwise creates a nicer environment around your facility.
3) Highlight success and growth
If you're already making it clear what your organizational expectations are for workers and managers alike, it's important to praise employees who go above and beyond, or just consistently hit their goals, according to Localwise. This recognition could be as simple as naming an employee or team of the month, but it could also be in the form of bonuses and added perks. That way, workers don't feel like they're just toiling away to help your company hit its earnings goals and little else.
4) Don't micromanage
As a general rule, you should trust that your employees are going to do their jobs effectively until they prove otherwise — and that means simply letting them go about their business for the most part, Localwise added. Most workers don't want to feel as though their boss is keeping close tabs on everything they do, so you would be wise to go with a more hands-off approach until you spot a consistent issue.
5) Build a community
People are always going to be happier coming to work if they genuinely like the people they spend their days with and enjoy their company, according to American Express. For that reason, it's important to invest in team-building — both in terms of time and money — so your employees know they can rely on each other and generally get along. Something as simple as regular team lunches or an annual company outing could be all you need to start down this path effectively.