6 steps for manufacturing maintenance
9/9/2020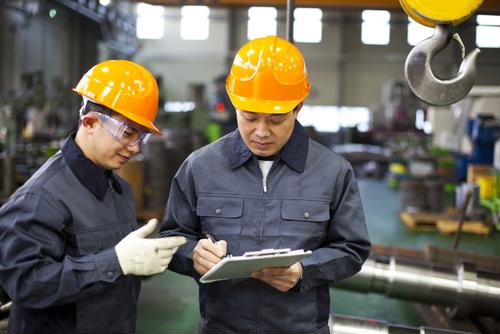 As a manufacturing manager, you have a lot on your plate, pretty much all the time, but you just can't afford to let any aspects of machine maintenance slip your mind. Even a brief shutdown in the equipment you use as part of the production process can set your organization back considerably, so preventive efforts are a must on an ongoing basis.
The following steps will help you get a better handle on your efforts and keep your factory humming for years to come:
1) Gather and monitor data all the time
The first and probably most important thing you can do to ensure your machines are in good shape is to invest in high-tech monitoring equipment that can detect even the smallest changes in function, according to Ashcom Technologies. By doing so, you will be able to get virtually real-time information about your various machines' performance, and that can alert you to problems before they truly present themselves.
2) Understand the cost
While you may be looking at some serious issues in the event of a breakdown, you need to really crunch the numbers to see why making all the right investments now is a good idea, Ashcom Technologies advised. For instance, the cost of even an hour of downtime in your production processes should be easy to calculate, and along the same lines, you should figure out how long it takes to fix a typical breakdown of your machines. Put those two numbers together and you might realize exactly why preventive maintenance is so important.
3) Set a schedule
While you should always be ready to respond to emergent repair issues, it's also important to have a set maintenance schedule you adhere to on an ongoing basis, according to MacAllister. That way, you might be able to avert even minor issues with your machines' components before they arise.
4) Know what causes failures
Whether you just look up common misuses for the various machines you use, or you review past records of breakdowns, it's important to understand what leads your machines to break down in the first place, MacAllister added. Armed with that information alone, you may be able to make some changes that ensure ongoing success for your production line.
5) Keep it simple with lubrication and cleaning
Preventive maintenance and proper monitoring are just one piece of the puzzle when it comes to keeping machines in good shape, according to Reliable Plant. You also have to make sure they are being cleaned and lubricated properly on an ongoing basis, according to the manufacturer's recommendations, and based on your own use of the machine.
6) Store properly when not in use
Whether it's a production machine or heavy equipment like a forklift, everything needs to be remain in good condition when not in use, Reliable Plant said. You might want to invest in covers for stationary equipment, as well as a secure, clean place for movable equipment. By doing so, you help ensure the only wear and tear your equipment faces is from regular, supervised use.