7 tips manufacturing skills development
8/17/2020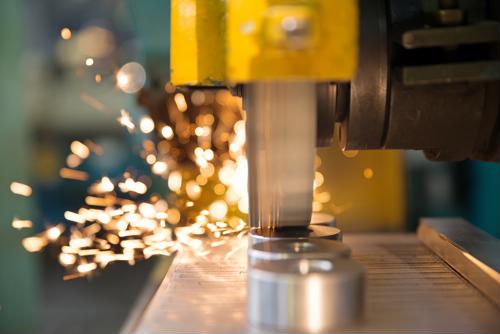 A key to any manufacturing company's success is the ability to get workers onboard for continuing development of their skills. You always want your employees to have the drive and desire to improve their skills, whether they've been in the industry for two months or two decades. Of course, that's easier said than done, but it's something you need to commit to as an organization to ensure long-term success.
The following steps should help you get there:
1) Build a talent pipeline
First and foremost, it's important to make sure your new hires are coming to you with a set of ingrained skills; working with local training centers to ferry promising graduates to you can be a huge help, according to Midlothian. That way, you can rely on being able to pull new talent into your organization every several months when a training session ends, and be confident that these hires know what they're doing.
2) Cover current employees' educational costs
When long-time employees want to take the next step in their professional development, they shouldn't have to go into their own pockets to do so, Midlothian advised. If your company picks up the tab for new industry-specific certifications or even degrees for your workers, the long-term return on investment can be considerable.
3) Train in-house
However, you shouldn't just make continuing education something people seek outside work, according to California Manufacturing Technology Consulting. It's also important to make sure you conduct training sessions that teach skills specific to what your company needs during normal work hours. That way, you have greater assurances they're staying on task and learning stuff you need them to know.
4) Give them the chance to advance
People may be a bit discouraged to have to train continually with little chance of advancement, California Manufacturing Technology Consulting noted. For that reason, you would be wise to allow workers the flexibility to move up the corporate ladder if they hit certain benchmarks in their education and training, so they never feel they're treading water professionally.
5) Incentivize success
Along similar lines, if you have employees who either individually or collectively hit training goals, it's important to reward them for doing so, California Manufacturing Technology Consulting added. A small bump in pay upon completing a training course or obtaining a new certification can be just the carrot workers need to keep growing in their roles.
6) Never stop learning
There is no such thing as a manufacturing worker who knows too much about their jobs or the business, according to Reliable Plant. You should always encourage your workers to seek that next level of qualifications so they keep growing within your organization.
7) Listen to what workers want
Finally, it's important to get a read on what your employees want to learn as well, so you do more to keep them engaged at work, Reliable Plant noted. Finding the right training courses to pique their interests and align with your needs can be a great way to improve buy-in at all levels of your organization.