7 steps for growing your manufacturing business
8/5/2020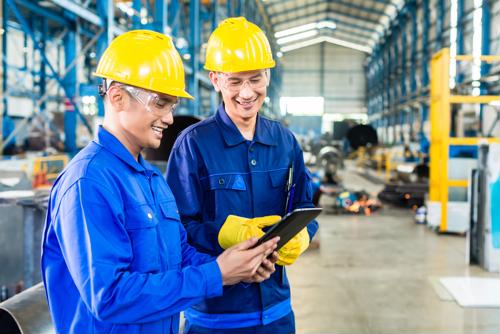 Whether you are just starting a new manufacturing business or yours has been long-established, growth should always be an important goal that drives you forward. However, it's probably the goal that's hardest to achieve, so you may need to do a little more to set yourself up for success in this regard.
The following ideas should help you get there:
1) Build out your web presence
One of the easiest ways to enjoy at least a bit of growth is to connect with new buyers - and the simplest way to do that is to expand your reach online, according to Gross Mendelsohn Accounting. Whether that's with a new website, more outreach on social media or increased networking on industry portals, the internet is very much a modern growth driver.
2) Invest in your employees
Companies simply cannot afford to look at their employees as being in any way replaceable, Gross Mendelsohn Accounting advised. Just about everyone brings something unique and valuable to the table and you should encourage them to grow professionally with training courses and continuing education that gives them new skills they bring back to your organization.
3) Make partnerships strategically
Everyone needs a little help from their friends on occasion, according to Verenia. The more you can do to partner with companies in or adjacent to your local industry, the better off you might be when it comes to finding new opportunities to sell your products.
4) Smooth out your hiring processes
Counted among the biggest line items for growing businesses is the cost of hiring and onboarding new employees, Verenia added. Consequently, these efforts should flow as simply and smoothly as possible, all in an effort to make sure you don't make the wrong hire, or that the right person doesn't struggle out of the gate.
5) Prioritize worker retention
Along similar lines to a good hiring and onboarding process, make sure your current workers stay happy and engaged so they're not tempted to take their talents elsewhere, Verenia further noted. "Brain drain" is a real problem in manufacturing, but strong pay and benefits, as well as a clear mission for growth and success, can combat that risk effectively.
6) Keep an eye on your credit
When you're looking to grow as a business, you often have to tap credit to finance your next great leap forward, according to Thomas. For that reason, you need to be diligent about paying your bills, reducing your debts and generally building a stronger credit standing so that you look like an ideal investment for a lender.
7) Focus on one area for improvement
As your company evolves, the opportunities to improve various aspects of your operation seem to pop up all over the place, Thomas said. While it's tempting to try to tackle a few of them simultaneously, it's generally a better idea to focus on just one area at a time so you can ensure you're getting that effort exactly right. Once that's done, you can move on to the next task with confidence.