6 keys to factory safety
7/22/2020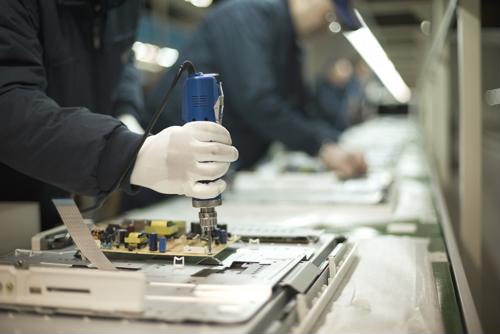 Many conversations around workplace safety in the past few months have related to the novel coronavirus pandemic, but the manufacturing industry cannot afford to let other aspects of safety pass notice. For that reason, any time is a good time to revisit safety standards and ensure your company is doing all in its power to reinforce even the most basic industry standards.
The following are just a few issues you should always strive to remind workers of, everyday priorities which highlight why vigilance around safety is so important:
1) Keep protective gear in good shape
It is incumbent upon manufacturing businesses to make sure their workers have all the gear they need to avoid accidents and injuries on the job, and also that the equipment they provide is in good, usable shape on an ongoing basis, according to the California Business Journal. However, it's important for workers to carefully inspect whatever personal protective equipment before they put it on, and report if any gear isn't up to standards.
2) Post and communicate the unique rules
No two manufacturing companies are the same, and every factory building and production process brings with it unique safety issues that have to be planned for, the California Business Journal cautioned. Posting reminders of how workers can protect themselves from those potential hazards and the best practices for doing so can be a simple but effective way to deal with these problems.
3) Be aware of fire hazards
Both managers and workers need to be aware of the possible causes of fires on the site, such as leaving flammable materials in close proximity to potential igniters, and monitor how those materials are all stored on an ongoing basis, according to Sustainable Man. Fire can be the single most concerning risk and industrial business faces, just in terms of the cost and danger even a relatively small incident poses, so educating about all the issues here is a must.
4) Keep the exits clear
It should go without saying that, in the event of an emergency, workers need to be able to exit the building safely and quickly, Sustainable Man advised. However, in the course of daily work, exits may be partially or totally blocked, and that's a major issue. Reinforcing the importance of keeping all exits - and paths to them - clear is critical for any effective operation.
5) Set the dress code
It's vital to ensure that your employees show up to work every day with the appropriate clothing on, according to AMAXX. Depending on your operations, that might mean they're wearing long sleeves and pants, no excessively baggy clothing or dangling jewelry, steel-toed shoes and so on. If you make your dress code clear, the risk of an accident stemming from inappropriate clothing drops significantly.
6) Make sure lighting is sufficient
Every corner of your facility - and especially those where your production work takes place - should be well-lit every second someone is on the shop floor, AMAXX said. That is something you may need to start planning for, swapping out bulbs or adding lighting fixtures on a regular basis to ensure everything remains safe for your workers.