7 tips for optimizing safety and efficiency on the loading dock
7/15/2020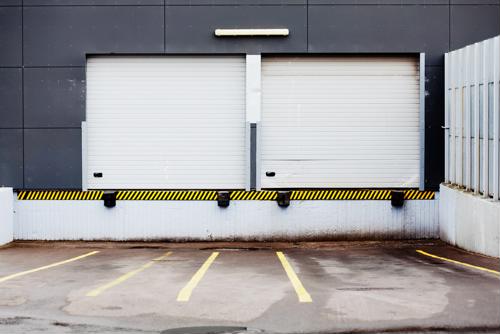 At any industrial business, some of the biggest danger areas on the premises are likely to be those on or around the loading dock. With so many vehicles, so much machinery and a lot of foot traffic coming and going, it's no wonder risk of accidents is higher in these places, but there are some things you can do to reduce those issues.
The following are just a few examples of the best practices to increase safety on and near the loading dock.
1) Add a layer of protection around the drop-off
Even something as simple as adding some brightly colored paint or adhesives that make it obvious where a loading dock ends can add a visual reminder to workers to be more careful, according to Rite Hite. To go above and beyond, you might want to consider adding a different no-slip texture to that area (much like a warning track in baseball) or even a gate that can prevent people from falling.
2) Make sure trailers are secured
The last thing you want is for a worker who is going back and forth between a parked truck and the dock itself to fall because the truck shifted, Rite Hite said. For that reason, you should have equipment where the truck can attach to the loading dock - as well as ensure the wheels are blocked off - so risk is minimized.
3) Change what you can
As with many other parts of your facility, you may think that a lot of the loading dock's equipment and layout can't move or be changed, but that's not the case, according to Material Handling & Logistics. Talk with the people in your shipping and receiving department to see what they would change if they could, then see how feasible those suggestions are from a logistical standpoint.
4) Put in 'lanes'
Another great way to make it easier to manage all the traffic on a loading dock is to paint lanes on the ground like you would for a road, Material Handling & Logistics cautioned. That way, no one strays into the path of another person or piece of equipment, and things keep flowing more naturally thanks to the visual reminder.
5) Invest in a stretch-wrapping machine
When you're loading or unloading a truck, the effort to wrap materials on a pallet together - so they don't shift while being moved - is a big one that can be quite time-consuming, Material Handling & Logistics added. Adding an automatic wrapper to your arsenal of equipment could help you save more time than you realize, and reduce the number of obstacles on the dock.
6) Don't let the outside in
You can't control the weather, but you can control how it affects your loading dock, according to SS Enterprises. Adding equipment that shields your crew from rain, snow and even the outdoor temperature can help keep everyone safe on an ongoing basis.
7) Keep a close eye on maintenance needs
Over time, everything on your loading dock may need a bit of maintenance, and you can't let those issues slip your mind, SS Enterprises advised. You should set and stick to a maintenance schedule for every piece of equipment on the dock.