5 ways to boost everyday factory safety
7/7/2020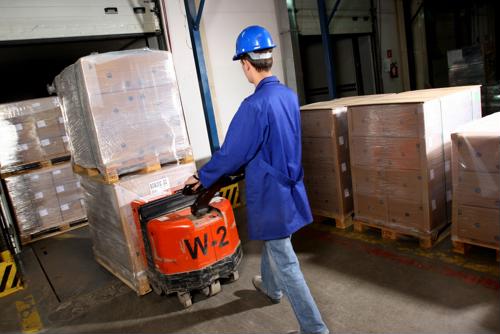 Safety should be the No. 1 priority for any manufacturing company, regardless of size, scope or mission. And while a lot of the talk about safety in recent months has understandably been focused social distancing and sanitizing, standard safety efforts also remain important and, in some cases, may need to be redoubled in the wake of organizational changes made due to the pandemic.
Those efforts should certainly include the following steps:
1) Create a culture of communication and accountability
Your employees should know how seriously you take safety and that they should bring any concerns they have to a manager immediately, according to Convergence Training. That way, any issues that crop up over time can be examined and addressed in a timely manner, and workers will always feel their voices are being heard as it relates to keeping themselves and their coworkers safe.
2) Train for use of all machinery and tools
Along similar lines to communicating about safety efforts under your roof, you also have a duty to make sure employees know what they're doing for any job they are asked to do, Convergence Training noted. Whether that's simply operating a machine used in the production process, using tools to repair or maintain equipment or just driving a forklift, there should always be one or more training sessions before they begin.
3) Assess risk on an ongoing basis
Especially after the changes you've likely made to accommodate work amid the coronavirus outbreak, it would be wise to take note of the safety risks that may be inherent to your facility, according to Industrial Safety & Hygiene News. Making this a regular practice will help ensure that as you scale up or change your processes, you always have the best methods in place for keeping workers safe based on your unique efforts.
4) Provide all necessary safety gear
Much like it's critical to understand risk factors and provide necessary training, it's also important to make sure your facility is outfitted with all reasonable safety equipment, Industrial Safety & Hygiene News added. That could be something as simple as giving employees work gloves and goggles, but it could also mean installing non-slip flooring or work mats that make it easier to stand in one place for long periods of time, as a means of reducing worker injuries.
5) Make it easy to leave or shut off equipment in an emergency
In any factory setting, the odds of having a 100% perfect safety record are slim to none, according to Columbus McKinnon. When an emergency occurs, your workers need to know how to respond properly, and they need to be able to do so quickly. Training workers on the importance of keeping emergency exits and equipment shut-off buttons clear and easily accessible - as well as when using them is appropriate - is absolutely critical to ensuring everyone has the right response when a problem arises.