6 ways to keep your factory going under coronavirus
7/6/2020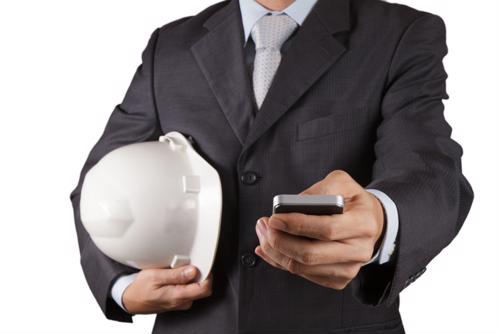 Many factories across the U.S. were forced to slow or even halt production as the novel coronavirus pandemic took hold of the country, but more state and municipal governments are relaxing rules and allowing companies to return to work. The question any manufacturing manager should have, then, is what they can do to both ramp up capacity once again and make sure their employees are kept safe.
The following tips should help:
1) Check officials' recommendations
First and foremost, it is important for any workplace to ensure it is following all recommended protocols for keeping people insulated from infection risk, according to the Centers for Disease Control and Prevention. Of course, each area may have different rules that apply to it, or unique recommendations based on the risk factors there, and managers need to check to ensure they are doing their due diligence to follow them.
2) Put someone in charge of the issue
It may also be helpful for companies to have someone who can serve as the point person for these efforts, so that if anyone has a question, they know exactly where to turn, the CDC added. This can take a lot of the confusion out of the preparation and compliance processes, and also ensure there is a singular vision for how the company will proceed with all due caution.
3) Keep employees informed
Even today, months after the pandemic first hit the U.S., things can seemingly still change quickly and without warning, according to Manufacturing Success. For that reason, it's critical that everyone at your company gets the latest information about how the company, city or state sees things progressing. Don't just assume everyone has the same information.
4) Open the lines of communication
Similarly, it's vital to make sure that just as you're trying to keep workers informed, they also have avenues to come to managers or the COVID point person with any questions and concerns they may have, Manufacturing Success advised. There is a wide range of things to consider on this front and while no one is likely to have all the answers, employees should always know where to turn.
5) Require all reasonable safety precautions
It should go without saying that companies have to redouble their efforts to keep their facilities clean and sanitized on an ongoing basis, but the importance of these efforts cannot be overstated, according to The Wall Street Journal. That should include not only a more thorough cleaning schedule, but also rearranging the facility to force more social distancing, providing gloves and masks to workers and so on.
6) Make sure you don't mix shifts
A great way to keep infection risk minimized is to ensure members relatively small teams are only coming into contact with each other on a regular basis, The Wall Street Journal noted. While companies may often have overlap or mix up the people who are working any given shift, that's just not a good idea at this time and should be avoided.