5 ways to prepare your workplace for returning from COVID-19
6/23/2020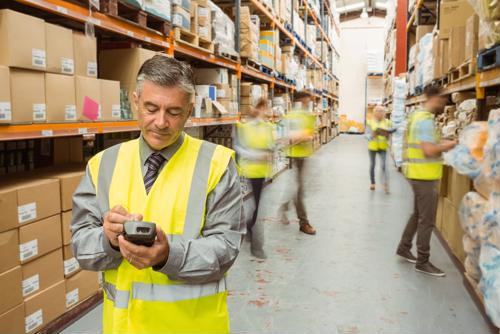 Across the country, many businesses are opening back up - to one extent or another - as their state governments ease restrictions on all kinds of industries amid the novel coronavirus pandemic. With that in mind, companies have to do all they can to get their offices and employees ready to return to work.
While there are certainly no "right answers" currently, there are some clear guidelines that would help any company make the best possible decisions with the information they have today, including the following:
1) Assess your current readiness
First and foremost, managers or executives need to go into the office and look at how conducive its current situation is to being a healthy work environment given what's known about COVID-19, according to Work Design. For instance, if everyone's desks are all close to one another, it's important to make sure workers will be able to safely social distance. Likewise, it might be wise to shut down communal areas of your office, such as the break room, for the time being.
2) Plan how to communicate your changes
If you determine that you will have to make changes to your facility - whether large or small - to safely accommodate even a fraction of your workforce as they return to the facility, you must make clear what those changes are, and what's expected of employees when they come back, Work Design added. That kind of clarity is invaluable because it will give workers a bit more peace of mind and also help to clarify rules that may not be required by state law, but which are important to keeping everyone healthy and safe.
3) Figure out who absolutely needs to be on-site
It's certainly important to make sure the risk of someone transmitting the coronavirus is kept to a minimum, but if your site cannot be opened at full capacity safely, you have some other considerations to address, according to PricewaterhouseCoopers. You likely have some workers whose jobs can only be done on-site, and bringing them in only makes sense. However, for workers who can do their jobs remotely, letting them stay home is probably best for all involved.
4) Give employees the tools and flexibility they need
No matter who you're bringing back, it's important that they have all the information, protective gear and schedule flexibility they need to feel comfortable, PWC advised. Some workers may feel they're in good shape no matter what happens, putting their trust in you, and others might need to have extra layers of protection guaranteed to them. Neither is right or wrong - everyone is doing what's best for them, and empowering them to come to a supervisor with concerns is a good idea.
5) Be prepared to change course
The way things have gone in recent months, you should keep in mind that government recommendations or rules could change with relatively little notice, according to Business 2 Community. For that reason, it's important to have contingency plans in place almost no matter what you're planning right now, just in case you need to pivot quickly.