6 ways managers can foster more engagement
6/9/2020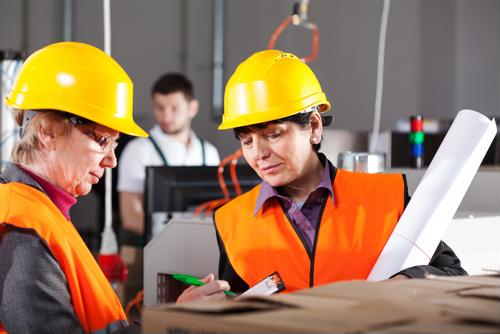 There is a notable difference between a person who is simply satisfied with their job and one who is engaged with their work. You can be perfectly satisfied in a role and not really be all that driven to hit your benchmarks or go the extra mile, but if you're actively engaged in your work, that sort of added effort comes far more naturally.
So how can you help your workforce go from satisfied to engaged? A lot of the answers overlap but, just like you hope for with engaged workers, may require managers to take that one extra step in their roles. The following steps should help:
1) Make every role - and goal - clear
You can't really expect even your best employees to be fully engaged in their work if they don't know exactly what they're working toward, according to Nut Cache. When you put someone in a new role, or simply assign them a new task, you should make it clear what is entailed in everything you hope they accomplish - and give them everything they need to accomplish them.
2) Connect the tasks to the big picture
Along similar lines, make sure employees know the "why" of what they're being given, Nut Cache noted. After all, if you can point to a quarterly goal or an underlying value for your entire organization, that gives workers a lot more clarity as to what they're actually working toward and what their efforts do for them, you, their coworkers and the company.
3) Be flexible
Most workers want to do a good job in their roles, but sometimes life intervenes and makes it difficult, or even impossible, according to 6Q. Whether it's giving an employee time off to care for an ailing parent or allowing them to duck out a few hours early to see their kid's baseball game, allowing them to sometimes skirt the standard 9-to-5 schedule as needed will always be appreciated.
4) Make feedback a two-way street
As a manager, you may provide plenty of feedback to the employees you oversee, so that they can get as much as they can out of every work day, 6Q said. However, you should also solicit feedback from those workers on how you're doing, because they may have a clearer vision of what they do and don't like about your management style than your own supervisor.
5) Don't overload anyone
We've all had bosses who asked a little too much of us and made it difficult to feel good about work, according to Quantum Workplace. An overworked employee is an ineffective employee, and you should make it clear to those you manage that if they feel their workload is getting too great to handle, you will do what you can to help shift gears and ease that burden.
6) View yourself more as a coach than a manager
If you're trying to maximize your employees' effectiveness, you need to think of yourself as all being in the same boat, Quantum Workplace. You can put many structures into place that allow everyone to succeed and grow together, rather than siloing yourself off from everyone else's efforts.