5 things to think about when improving your production process
6/1/2020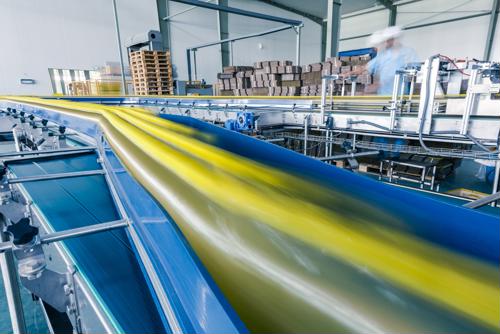 Manufacturers the world over are always on the lookout for ways they can make even incremental improvements to their production processes, and with good reason. Doing so can bolster their bottom lines and simultaneously get them ahead of the curve in their industry, even if they've lagged behind in the past.
So what can your factory do to tinker with production processes for even a 1% uptick in efficiency? The following tips should get you on the path to success:
1) Do your homework
First and foremost, if you're trying to ensure the upcoming changes to your existing processes are successful, you need to have a deep and clear understanding of them, according to Flexlink. The more insight you can get into your what makes your production line work at peak efficiency, where hiccups arise and so on, the better off you will be when it comes to finding new ways to maximize the former and minimize the latter.
2) Reconsider the physical design
One of the things you have likely run into in the course of normal operations is not changing the layout of your factory in what could be years, Flexlink advised. When thinking about ways to make your processes more efficient, then, you should not limit your imagination or possibilities for improvement by only thinking about what you can do within your current framework. Rearranging what you can, as needed, could help you unlock efficiency you never even realized was possible.
3) Understand the investments you need to make
In a lot of cases, you can make small changes to your processes to get a little more out of them, but if you need to take a more substantial leap forward, you may need to invest in new equipment, software or other upgrades that come with a sizable price tag, according to Garvey. Of course, you may need to crunch the numbers to determine what you should investment in, and what you can reasonably afford, but those costs should be weighed against the potential for production capacity growth.
4) Leave room for future expansion
It should also be said that whatever investment plans or layout changes you make don't have to be set-it-and-forget-it, Garvey said. You can make these alterations to your processes in a number of different stages or phases so you improve 2% one quarter, another 3% the next and so on. That way, you can tackle the investments you need to make over time so the outlay - and the changes - aren't as seismic.
5) Continually review the data
Another thing that's not set-it-and-forget-it? The overall efficacy of your new processes, according to Sciemetric. You should continually examine how effective your changes have been, and ensure things are measuring up to your expectations - or exceeding them. If not, you may have to more closely examine what's going on and make stronger moves than you originally thought would be necessary, to address the issue more directly.