6 tips for ensuring workers understand how to stay safe
5/26/2020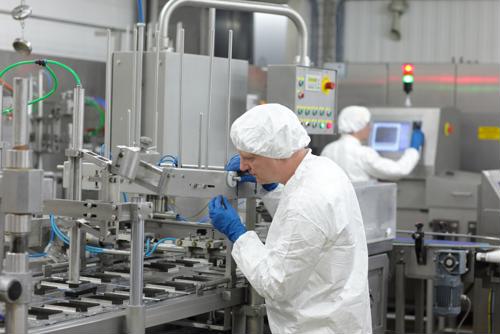 Whether you're reopening your entire factory in the wake of a coronavirus lockdown or just expanding your operations once again, your biggest priority should be putting your workers' health first. And while there are certainly many things you can do to increase protections in the workplace, you should also be proactive about educating workers about how they can keep themselves safe - not only within your facility, but also in everyday life - going forward.
The following steps should help all involved keep themselves as safe as possible:
1) Set up screening protocols
If you make screening for common coronavirus symptoms, such as temperature checks and generally just being more conscious of how their body feels, it becomes easy to just make that part of their daily routine, according to the Centers for Disease Control and Prevention. That way, there's a greatly reduced risk that people come to work while they might be even slightly sick, and help keep their co-workers healthy as a result.
2) Give them proper protective equipment
Many people have become quite accustomed to wearing face masks in public over the past few months, but PPE should be even more broadly used in the workplace, the CDC warned. Any time someone spends long periods of time in relatively close proximity to others, their risk increases, meaning you need to go above and beyond what's acceptable for everyday use. Educating employees about why this is important is also a good idea.
3) Set up and spell out social distancing rules
Along similar lines to providing all appropriate PPE, you should also make sure your workers fully understand the need for social distancing and how to do it effectively in a work environment, according to separate CDC guidelines, issued jointly with the Occupational Safety and Health Administration. Reducing the need to work close to others over the course of a shift is critical to keeping all involved safe, and it may give them some good ideas for staying safe in their daily lives, too.
4) Have a plan to deal with any eventuality
It's also important to make sure your emergency plans - spelling out what to do when a worker comes in sick or there needs to be another lockdown - are properly communicated to all workers, the CDC and OSHA said. That way, everyone will know exactly how to act in just about any situation, and that can help keep them and all their coworkers more effectively insulated from risk.
5) Educate workers on an ongoing basis
Likewise, it's important to keep in mind that the coronavirus situation continues to evolve and change, and whenever new developments arise, workers should be kept apprised of your plans, according to Mayer Brown. This will help them follow your recommendations, but also do what's best for their own unique situations.
6) Keep an eye on government recommendations
Finally, your local or state governments may make recommendations about when it is safe for businesses to resume certain activities and you also need to make sure your workers are aware of those, Mayer Brown advised. There may be some major changes in the coming months - in addition to those that have already come - and both you and your workers need to be prepared to comply.