How do you know what you should pay your workers?
5/20/2020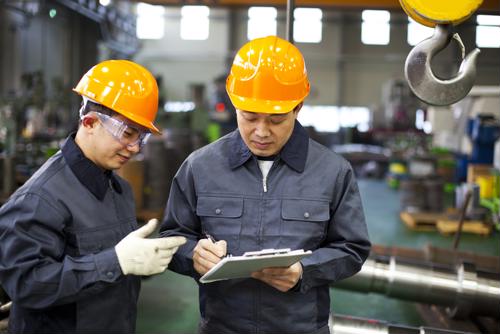 Running a company isn't always easy and there are some aspects of it that are seemingly always difficult. Perhaps the biggest of these is making sure workers are satisfied with their work and aren't looking to leave, and that's especially true of your top employees. Arguably the best way to make sure workers are engaged with their jobs and not just going through the motions is to ensure they're fairly compensated - and that involves its own number-crunching.
With that in mind, it's important for any manager to continually assess whether employees are being paid what they're worth, and correct course if they find they're coming in under the value they provide, according to Inc., magazine. That may include the basics like comparing the pay for workers with a specific job title against what industry averages for those positions (or similarly named ones) to find a range of both the maximum and minimum pay scale you should provide, but also individualized numbers based on tenure, what they bring to the table above and beyond the average worker in that position and so on.
In addition, you might want to think about what that compensation actually looks like, the report said. Some companies may be perfectly fine just boosting hourly wages significantly and calling it good, but others might want to spread out the benefits between smaller pay increases (or shifting employees to salaried work rather than hourly pay) and monthly, quarterly or annual bonuses. You would also be wise to welcome the chance to talk about pay with any workers who have concerns about where they stand.
Understand the market
In the course of your research, you may actually learn a large amount about how compensation for a given position tends to work, and that is also something you will have to take into account, according to Entrepreneur. Some jobs in your factory may necessitate hourly pay just because of the direct link between standing on an assembly line or loading dock and productivity, but for workers you trust who can hit their goals month in and month out, a little wiggle room or a bonus structure could help motivate them in new and unexpected ways.
Overall, though, it's important to have a number of options built into your pay schemes so that all workers under your roof have potential avenues to keep growing within their roles, the report said. That kind of flexibility will give you plenty of places to pivot so that you can do more to meet worker expectations and keep those people engaged with their work and satisfied with their compensation.
Part of the big picture
Of course, because many companies operate on relatively thin margins, managers may be loath to expand pay options for even their best workers, and while doing so is often seen as a stepping stone to stronger organizational success overall, it's not the be-all and end-all, according to the Dixon Pilot. Indeed, to make your manufacturing workplace more effective and efficient, you should also make sure workers have adequate safety, receive ongoing feedback (which can certainly include compensation discussions) and ongoing training or career support.
All of those factors are key to worker engagement in the factory, but pay is obviously a front-and-center component of it.