7 tips for maximizing productivity when employees work from home
5/20/2020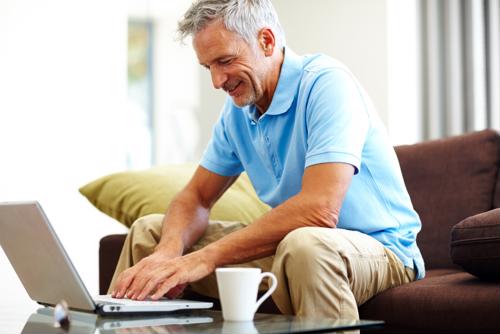 Even in the manufacturing sector, some of the essential work companies rely on has shifted to a work-from-home scenario as a means of reducing the number of people congregating at facilities. However, like some companies, you may have concerns about whether you can maintain the same level of productivity under these conditions.
The good news is that it's more than just possible - it's downright likely - if you can set some basic parameters to ensure everyone who's working from home stays on task. These include the following:
1) Make sure your meetings actually have to happen
We've all been in meetings that "could have been emails," according to Thomas Insights. While you may be tempted to convene everyone for a video chat just to stay in touch, now is the time to really evaluate whether your meeting is truly worth the 30 or 60 minutes it may take. In some cases, you may find that's time better spent on other stuff.
2) Create to-do lists
A great way to make sure people are hitting all their goals for a given week is to make sure there's a clear list of tasks they need to complete, Thomas Insights said. Once you outline what needs to be done, you can leave employees to their own devices until they fall short of those goals. At that point, it's fair to start asking questions, but until then, people should be allowed to work how they want.
3) Set a schedule
With that having been said, it's important to make sure people are accountable and reachable as needed, Thomas Insights further added. In most cases, you can just set normal work hours and go from there, but if people need to be available outside that standard 9-to-5, let them know in advance.
4) Monitor employee health
Obviously during a pandemic, all this work-from-home effort is done to ensure employee health, so it's also important to check in with them on occasion to see how they're doing, according to Ogletree Deakins. That goes for physical and mental health, both of which can be a little more vulnerable these days.
5) Make a list of vital personnel
Even with an ongoing WFH strategy, there are some workers who may need to go into the factory on occasion, Ogletree Deakins advised. With that in mind, clarify who will and won't have those requirements put on them and let all vital workers know about what constitutes proper behavior under these circumstances.
6) Maintain that sense of community
When you have a number of employees working from home, it can be easy for them to feel disconnected from one another or the company's mission, so you need to fight that trend, according to Manufacturing Global. Holding the occasional "happy hour" at the end of the work day can help them stay connected socially so they all keep pulling in the same direction.
7) Encourage collaboration
Along similar lines, it can be a good idea to make sure the projects you might have previously had people work on solo are more collaborative, Manufacturing Global added. That way, everyone gets things done more quickly and, perhaps, effectively while also making sure they have those strong connections even while physically separated.