7 small changes to make a big difference in your factory
5/13/2020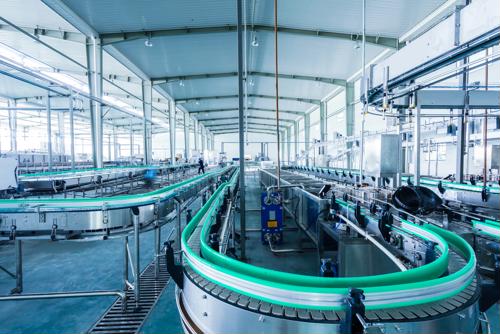 Manufacturing companies are always looking for that little extra "something" that unlocks efficiency and makes them more effective organizationally. Obviously, there are a million things that could lead to positive changes for your business, but what those are varies widely based on each individual case. However, while no two factories are the same, there are some common things that could be a source of unseen friction that slow down production on an ongoing basis.
With that in mind, when you're reconsidering your operations, the following things could be good areas to examine first:
1) Look at areas of current inefficiency
In all likelihood, you have at least some idea of the problem areas under your roof, but you may not have fully delved into why they pose such consistent problems, according to the Alliance Solutions Group. If you know where the problem is, it becomes easier to determine what underlies those issues, and find a workable solution that helps you get back to peak efficiency.
2) Make sure your machines are well-maintained
Often, inefficiencies can creep into your production processes because the machines you use in them become less effective over time, the Alliance Solutions Group cautioned. With a more regular maintenance schedule - especially one that focuses on both preventing breakdowns maintaining peak efficiency - you may be able to ensure everything runs as smoothly as possible for longer.
3) Don't get stuck in old ways of doing things
One of the biggest hurdles for companies is that they get stuck in a rut of doing things the same way year after year after year, according to Viable Vision. Just because you've been doing things one way forever doesn't mean that approach is the most effective in a modern factory, and occasionally examining what works and what needs to be updated will help you remain responsive to the demands of the market.
4) Measure what you can
In any manufacturing setting, companies occasionally fall into a trap where they "don't know what they don't know," Viable Vision noted. If you're not measuring every aspect of your operations, there's room for inefficiency to creep into your processes undetected - and take root in unwanted ways.
5) Consider your budget
Obviously your bottom line is a critical consideration for how you can grow and evolve over time, but you may have to reconsider how your budget has to be shaped by your processes and evolving needs, rather than vice versa, Viable Vision added. If it comes time to make an investment in new equipment, you need to be able to do that sooner than later.
6) Invest in your workers
Workers are the lifeblood of any business, and the economy as a whole, so you should make sure they're well taken care of, according to Cisco. Giving them not only the pay and perks that keeps them happy, but also ensuring they're well-trained, will help keep your company on the right path.
7) Reduce turnover
When workers are happy with how they're treated, they're less likely to leave in search of greener pastures, Cisco said. That, in turn, means you retain institutional knowledge, save money on new hiring processes, and keeps your efficiency as strong as possible.