Latest ISM data shows industry struggling
5/5/2020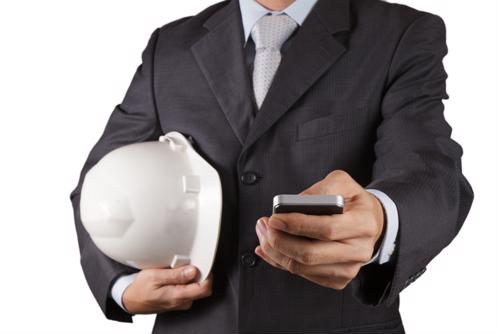 The headlines tell the story: The coronavirus pandemic has created a difficult situation for all but a handful of industries, and the effects of the downturn this caused are likely to be felt for years. Certainly, the manufacturing sector has not been insulated from these negative effects, and that is reflected in the latest industry data.
The Institute for Supply Management recently released its latest Report on Business statistics, which showed that not only did the economy contract for the first time in nearly 11 years, so too did the manufacturing industry as a whole in April. Altogether, the sector slipped to a reading of 41.5, down sharply from the 49.1 seen in March (any reading below 50 represents industry contraction). This decline was driven by several prevailing factors, including significant drops in production, new orders and employment.
In all, this brought the industry to levels of declining activity that haven't been observed since the Great Recession, the report said.
"Comments from the panel were strongly negative (three negative comments for every one positive comment) regarding the near-term outlook, with sentiment clearly impacted by the coronavirus pandemic and continuing energy market recession," said ISM chair Timothy Fiore. "The PMI indicates a level of manufacturing-sector contraction not seen since April 2009, with a strongly negative trajectory."
Not much silver lining
It's worth notin, that despite these big issues, the impact of the downturn on the ISM data wasn't as severe as many within the industry expected, according to Business Insider analysis of the data. However, that's largely due to an in increase in the time it took for supplies to be delivered to manufacturers from April to March (rising from a reading of 64 to 76).
That's largely because shippers are in tough situations, just like everyone else these days, and while normally longer delivery times indicate strong demand from manufacturers (and are thus a positive), these times are anything but normal, the report said. The index couldn't account for these unique circumstances, and instead appeared to lessen the impact.
On top of that, the current employment figures are the lowest seen in 71 years, and at this point, only production of paper products and food seem to be chugging along successfully, the report said.
Getting through it together
Fortunately, the manufacturing sector isn't one to throw up its hands and accept these difficult times as a fact of life, according to Business Journal Daily. Many in the industry are now coming together to share best practices for how to keep business going strong in the weeks and months ahead so the sector can continue to meet the needs of people nationwide. That includes both upholding strong safety measures and making sure they can meet production goals on an as-needed basis going forward.
With some states having already passed their "re-opening" days - and many more rapidly approaching them - it's vital for companies to make sure they do all they can to insulate workers from risk while still getting back to something resembling normal operations.