6 keys to getting your factory's efficiency up to speed
4/21/2020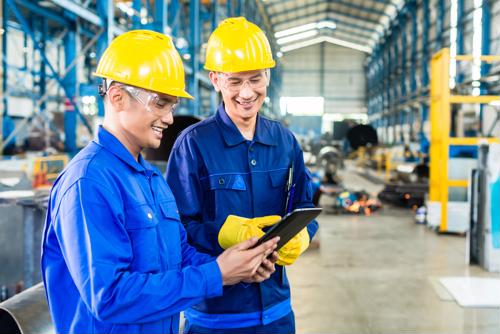 When you're trying to get the most out of the ongoing investment you put into your manufacturing operation, there are many factors involved. Every dollar of input has seemingly dozens of outputs, but the good news is most of those are easily quantifiable with the right buy-in from management and workers.
With that in mind, if you're looking to boost your efficiency in the near future, you may want to consider the following steps:
1) Look at how your processes work today
Perhaps the most important aspect of getting more out of every one of your processes is to examine what you're doing now - and determine what's working as well as it can, and what has room for improvement, according to Business Tech. With a careful and thorough examination of your business inside and out, you will likely find a few areas of inefficiency that can be tightened up to save money, make processes smoother or otherwise be changed for the better.
2) Upgrade your equipment for today's needs
One area of slow decline in efficiency as time goes on is that production machines within your facility may sometimes be several years old - or more - and in need of updating, Business Tech added. While this is obviously something that requires a sizable investment up front, you have to consider the long-term benefits such a change provides, and how that will help you continue your growth over time.
3) Improve organization under your roof
Often, manufacturers that change through the years will add production machines, shelving, equipment and more on a piecemeal basis over time, and that can lead to a surprising amount of clutter, according to MaintainX. Unfortunately, this kind of inefficiency is almost invisible, but if you reconfigure your layout for optimal flow through the facility (for workers, raw materials, finished products, etc.) you will likely make up a lot of time you didn't even know you were losing.
4) Reconsider your training efforts
Any manufacturing organization worth its salt already has a stringent employee training program it relies on to keep things running smoothly on an ongoing basis, MaintainX said. However, you may want to think about your options for getting even 5% more out of those efforts and boosting worker buy-in. A little extra attention or time investment could really pay dividends over the long run.
5) Give workers more incentives
If you want your employees to be engaged with what you're trying to do to boost your competitive posture, you need to make it worth their while, according to the GWP Group. People tend to be more satisfied, and work harder, if they have higher pay, better benefits packages and more flexibility or perks at work.
6) Identify areas of waste
Finally, one of the biggest issues companies face on an ongoing basis is that they don't "use all of the buffalo" in their production processes, the GWP Group advised. Here, too, if you can find a way to use even 5% more of the raw materials you receive, that can translate into big long-term savings.