5 ways to reduce coronavirus risk in your facility
4/16/2020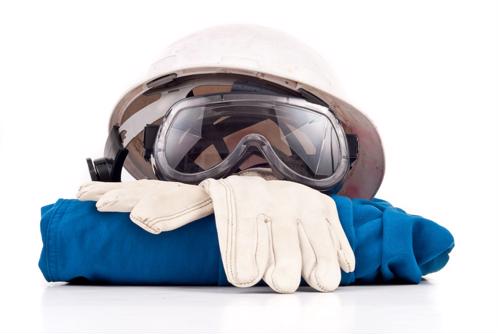 Just about everyone is trying to do their part to avoid spreading coronavirus and stay as healthy as possible, but for essential businesses like manufacturers, the task is a lot more difficult. Coming into a centralized work location every day puts workers and others at risk, so companies have a responsibility to do all they can to keep their employees safe.
The following tips will help them do just that, at a time when a lot of steps have become increasingly necessary:
1) Teach - and enforce - the basics
By now, most people know the simplest steps to protect themselves from coronavirus infection, including washing hands, practicing social distancing, coughing or sneezing into their elbows and so on, according to the Centers for Disease Control and Prevention. It's never a bad idea to refresh people on these ideas and make sure they're following through on them - while also holding each other accountable.
2) Give people more flexibility in washing their hands often
Often, people may not have the option to wash their hands as frequently as they should, whether it's because of their work duties or how far they are from a sink at their stations, the CDC cautioned. For that reason, providing hand sanitizer closer to where people do their jobs is a must, so that they can be fully protected as they handle equipment others have touched.
3) Keep highly used areas and surfaces disinfected
Along those lines, companies need to be more proactive about cleaning and disinfecting far more than the once a day to which they may be accustomed, according to the Red Cross. That includes wiping down all high-touch surfaces and cleaning common areas like break rooms and bathrooms multiple times throughout the course of a work day. You might also want to encourage all employees to be more diligent about cleaning up after themselves.
4) Provide protective gear
It should go without saying that manufacturers need to provide personal protective equipment to workers in dangerous situations, and they should definitely see the current coronavirus pandemic as such an occasion, the Red Cross noted. It's critical to provide gloves, masks, eye protection and more to ensure workers can effectively shield themselves from risk.
5) Take all reasonable precautions with sick employees
If you have any reason to believe one of your workers may be ill, they should be told to stay home, according to Occupational Health & Safety. Coronavirus brings with it a wide range of symptoms, and if any are exhibited, that should be good enough to keep the employee at home for at least a week to make sure the symptoms don't manifest into something more serious.
Making sure workers are paid for that sick time, regardless of other existing policies, is also a good idea so that they do not miss out on vital pay and risk coming to work to stay financially viable during this economic downturn.