5 tips to keeping workers happy in trying times
4/13/2020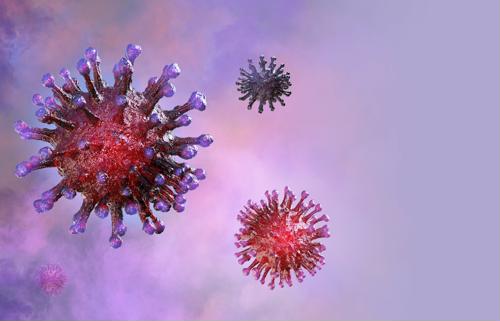 If your manufacturing business is still operating in today's business environment and thus requiring workers to come to your facility on a daily basis, you probably need to do a bit more to keep them happy and healthy. Given the current situation around coronavirus and the concerns many people understandably have about going out into the world, these steps could be critical to keeping up morale.
Here are just a few changes you may be able to enact to keep your vital employees going strong:
1) Don't ask for too much
Pushing employees to work their absolute hardest for full shifts may be appropriate in some situations, but these days, sticking by production quotas and keeping up the pressure may not make sense, according to Officevibe. People have a lot on their minds and giving them a little extra time over the course of the day if they need - or even if they don't - will help everyone stay on task.
2) Stay in constant communication
It's already a time of great uncertainty, so people don't want their employer adding to that feeling, Officevibe said. With that in mind, if there are any changes to be made at work - whether it's for an individual, a team or the whole workforce - communicate those issues clearly so that there is no confusion about what's being changed and why.
3) Give them more flexibility
A little additional flexibility around scheduling is always a great idea for businesses because it helps people get a more ideal work-life balance, according to Inc. If you haven't enacted such policies - like those that allow people to take a couple of hours off for family business as long as they make them up later - now is the time to do so. That little additional flexibility about showing up on time or working late after a hard day can go a long way toward boosting morale.
4) Invest in keeping them healthy
Obviously, people are concerned for their health at this time and your business should not be adding to that concern, Inc., noted. You need to start supplying proper protective gear if you aren't already, enacting social-distancing standards, giving people plenty of opportunity to wash or sanitize their hands, telling people to stay home if they're experiencing any symptoms (and give them the paid sick leave to do so), and more.
5) Boost benefits and pay
Indeed, if you're expanding paid sick leave for people who suspect they may have coronavirus, it's a good idea to improve your benefits offerings more broadly as well, according to The Thriving Small Business. This is always the kind of decision that goes over well with employees, and at a time of so much public concern, it may also be a PR win for your organization. Doing so while also improving salaries - perhaps you could consider it hazard pay - will further be a boon to your company, not just now, but in the future. That's because higher pay and better benefits are proven to help companies attract and retain talent for the long term.