6 things to keep in mind when protecting employees from COVID-19
4/10/2020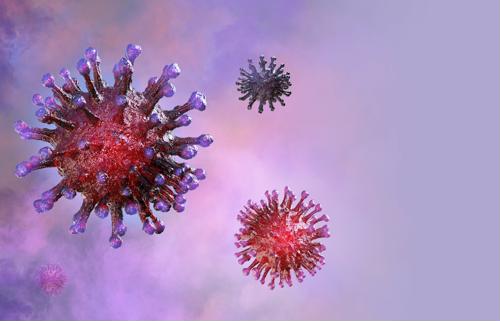 The global spread of coronavirus has had a major impact on business operations all over the world. While many had the luxury of allowing employees to work from home or to simply shut down for the time being and proving financially able to weather the storm, others - including manufacturers - often were not so lucky. With that in mind, your business may need to do more to make sure you are insulating employees from the risk of infection.
The following steps can help you maintain a strong posture in preventing the spread of the virus within your facilities, and should be followed at all times:
1) Encourage employees to wash their hands frequently
By and large, people recognize the health risks posed by the coronavirus, so empowering them to leave workstations to wash their hands more frequently should be your first step, according to the Society for Human Resource Management. Whether you have hand sanitizer near those work areas or you give people the flexibility to visit the bathroom more often, flexibility here is a must.
2) Clean workstations and common areas far more frequently
Just like people's hands, areas that get touched frequently can be vectors for COVID-19, and you have to treat them as such, the SHRM added. That means disinfecting everything from doorknobs, tables and counters in the break room, to the production machines you use to make your products. A more proactive approach here will go a long way, especially in conjunction with more hand-washing.
3) Provide personal protective equipment
Often, the personal protective equipment your employees need may be as simple as rubber gloves or face masks and in many factory settings, you may already provide them, according to the Centers for Disease Control and Prevention. However, you need to make sure your current PPE offerings are in line with recommendations from the CDC to effectively protect them against the virus. You don't want to create the impression that people have added layers of protection when they actually may not.
4) Have a plan for properly disposing of or cleaning PPE
Your organization may go through a lot of PPE in a given day and you have to take an abundance of caution with how you handle it once it's been used, the CDC advised. If they are reusable, those items should be washed according to the latest recommendations of medical professionals, and if it's meant to be thrown away, it should be handled appropriately as well.
5) Follow public guidelines
The current situation around coronavirus seems to be evolving all the time and you should regularly check for the latest recommendations from local, state and federal officials, according to employment lawyer Tom Spiggle, writing for Forbes. By doing so, you will be able to react in a way that puts your employees' health and safety first.
6) Assess risk on an ongoing basis
Much like the national situation, conditions are likely changing regularly within your facilities, Spiggle noted. If, for instance, one of your workers or the people they are living with develops symptoms consistent with the virus, you need to have a plan in place so you react properly.