7 tips to improve your manufacturing processes
3/24/2020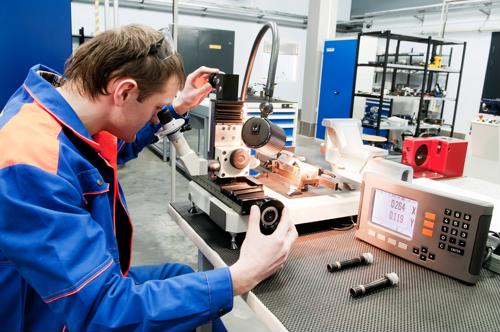 When you're running a factory, it's imperative that you do all you can to keep it operating smoothly and effectively on an ongoing basis. But with so many moving parts, that effort is always much easier said than done. So what can you do to ensure your processes are as efficient and hiccup-free as possible?
The following tasks - which are all integral to an efficient manufacturing operation - should help:
1) Improve worker engagement
When workers are even a little bit "checked out" mentally on the job, they aren't likely to meet their maximum output levels, according to MRP Easy. For that reason, you likely need to find new ways to motivate workers on a daily basis - such as with better pay or benefits - so they show up to your facility each morning ready to get right to work.
2) Provide training on a regular basis
Just like your business as a whole, workers' skills need to evolve with the times and rise to meet new challenges, MRP Easy noted. However, your employees can't develop new skills unless you provide special training at regular intervals - during work hours. This way, everyone is present and accounted for, and develops along with their coworkers.
3) Keep work areas clean
Unnecessary clutter may seem like a fact of life in your factory, but it doesn't have to be that way, according to Machine Metrics. Taking a team "clean as you go" approach to this issue, as well as having a dedicated cleaning staff on the payroll, will help avoid these issues and allow workers to do their jobs more effectively - and safely.
4) Keep machines running with better maintenance schedules
Machines always seem to break down at the worst possible times, but if you have a preventative maintenance plan in place, that's far less likely to happen, Machine Metrics said. Setting a schedule for when machines will be monitored is always a good idea, because it may help catch small issues before they become big problems.
5) Reduce rejects on the production line
It's not always easy to reduce the number of defective products your assembly line produces, but it is possible, Machine Metrics further added. Evaluating data about where the most common problems arise may help you determine ways to stamp out those issues and keep everything running as smoothly as it possibly can.
6) Get a better handle on material and component inventory
If you're in a position where you regularly have too much or too little of the stuff you need to make your products, that's an issue you need to address, according to the Business Development Bank of Canada. Evaluating when these surpluses or shortfalls arise - perhaps before or after fulfilling big orders - will help you reconfigure your approach to ordering.
7) Identify your unique risks
Every company has its strengths and weaknesses, and if you can do more to pin down the root causes of each, you may be able to improve your operations overall, the BDC advised. A careful, honest look at every aspect of your company's operations may help you identify areas where your production specifically has a positive or negative impact that you can either build out or work to eliminate.