5 perks and benefits factory employees want today
3/18/2020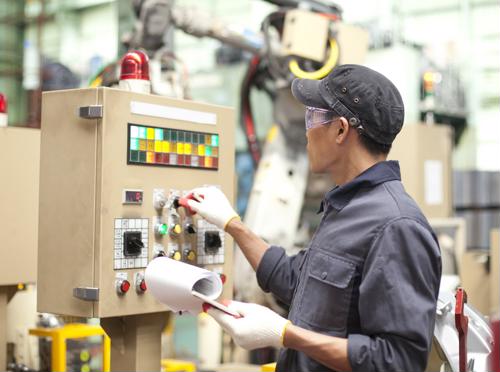 When you're trying to continually attract and retain talented manufacturing workers to staff your factory, perhaps the easiest way to do so is through pay and benefits that go beyond your area's industry norms. However, those improved offerings alone - while vital - often won't be enough to remain truly competitive. In short, you may have to go even deeper in providing for your current and future employees.
The following perks will typically help your factory workers feel like they're properly valued:
1) More scheduling flexibility
Workers want to be able to attend their kids' plays or baseball games, go to a doctor's appointment or otherwise deal with pressing personal business on occasion, according to Benefits Pro. Many employers, however, make that impossible. But as long as they're making up that time during some other part of the pay period, you should consider giving them the flexibility to duck out when they feel it's necessary. That kind of wiggle room will help them feel better about their roles, and that they're seen as more than just another cog in the machine.
2) New hire referral programs
If you have employees you trust to recommend new hires on an ongoing basis, reward them for doing so, Benefits Pro noted. Awarding a few hundred dollars when a referral is hired - or reaches six months or a year on the job - will help them feel like they're a valued part of the team, and a successful hire is certainly worth that amount of money many times over. You can also rest assured that this is a difficult system to "abuse" - most workers won't even think of recommending someone who would reflect badly on them.
3) Provide them room to grow in the company
While some people are perfectly happy to work in their initial job with your company for years or more, there are likely others who want to move up the ladder, according to PSI Online. Giving them the opportunity to take in-house training or pursue additional certification or degrees on the company dime is a great way to cultivate your next crop of leaders and keep workers around long-term.
4) Offer voluntary wellness programs
It's always a good idea to make sure your workers are as healthy as possible, and incentivizing them to pursue those goals is part and parcel with such efforts, PSI Online said. Wellness programs that encourage general fitness often prove popular for companies that offer them, and pay off not only in terms of worker satisfaction, but also in potentially lowering your overall health insurance costs.
5) Free snacks
Providing free snacks and drinks is a simple change that can go a long way toward making employees happy throughout the day, according to the Forbes Coaches Council. Free bottles of water and healthy snacks in grab-and-go bowls or vending machines are a great perk that don't cost much when bought in bulk. However, it's usually a good idea to talk to your workers about their snacking preferences before making any decisions; you don't want to buy foods people don't really want to eat - even if they're free.