6 ideas to improve your manufacturing safety checks
3/17/2020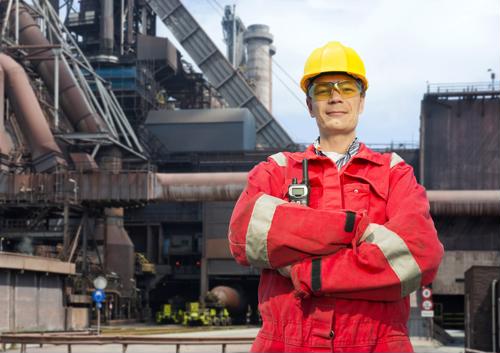 Safety is a critical part of the job in manufacturing, and if you're not being as thorough as possible in your regular inspections, you may be leaving your workers open to unnecessary risk. Consequently, it's vital for companies to make sure their safety checks go above and beyond normal standards to ensure a truly effective response to any issue.
The following steps will help you ensure your risk remains as limited as it can be:
1) Inspect your protective equipment
Workers rely on personal protective gear like safety goggles, hard hats, work gloves and more to ensure they do their job safely every day, but over time, the wear and tear that comes with manufacturing can reduce their effectiveness, according to Houston Chronicle Small Business. As such, your safety checks should include a careful inspection of each piece of equipment and be swapped out if any issues are discovered. Likewise, workers should always be empowered to ask for a replacement.
2) Make sure everyone knows the safety and security procedures
You should also check to make sure your workers know the drill when it comes to spills, injuries, fire or other safety incidents, Houston Chronicle Small Business said. If those people are properly trained, they will be able to respond to an emergency calmly and effectively, reducing risk for all involved.
3) Ensure proper signage is posted everywhere it's needed
Part of the process of ensuring everyone knows what's expected of them means not only proper training, but signage that reminds them of risks, as directed by state or federal regulations, according to the Rochester Institute of Technology. When you have proper signage posted throughout your facility, it helps ensure that everyone knows what to do and what risks they may face. Beyond just your legal responsibility to workers, it's good practice to go above and beyond with safety-related signs.
4) Make exits easily accessible
The right signage certainly includes illuminated postings of how to get to the nearest exits, but you also need to make sure all emergency exits are fully cleared - both inside and out, RIT added. That way, if a major issue does arise, you don't have to worry about people tripping or having their paths impeded by any obstacles. It's a good idea to check on these issues more frequently than you perform routine safety checks, as well.
5) Examine storage processes
No matter what types of materials you work with in your manufacturing processes, you need to take a closer look at how they're stored, according to the University of Missouri. Revisiting rules about properly storing even typically safe materials will help ensure nothing spills, falls or otherwise causes a situation in which your workers might be in danger.
6) Check on all aspects of work with added risk factors
Some of your employees may have more risk associated with their roles than others, such as welders or people who work with heavy equipment, the University of Missouri. In those cases, you must do what you can to have specialized inspections for them, so that they have that extra layer of safety and assurance they need.