5 factory training tips to help your company take off
3/2/2020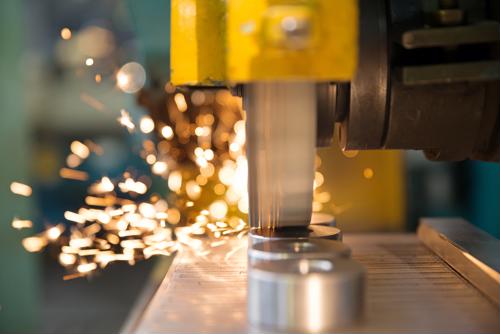 When you're trying to take your manufacturing business to the next level, you need to prepare your entire workforce to make that leap with you. Often, that's going to require comprehensive training that puts both employees and managers in a position to succeed - and meet the company's evolving needs on an ongoing basis.
However, if you want to cultivate the most out of your various training programs, the following tips should help:
1) Be consistent
Proper manufacturing training isn't a set-it-and-forget it proposition, nor is it something you strive to achieve only occasionally, according to Business Knowledge Source. To achieve the utmost growth for your entire workforce, it's a better idea to make sure trainings are held regularly on an ongoing basis. Whether that's every two weeks, once a month, or once a quarter, the ability to host these sessions at least a few times per year is essential to making sure everyone does their jobs as efficiently as possible.
2) Reward high-performing employees or teams
To truly make sure your training efforts run as smoothly as they can, and every employee gets as much out of them as they can, you need engagement and buy-in, Business Knowledge Source added. A great way to obtain it from all involved is to make sure they know there's something in it for them. For example, at the start of each training, you can set a benchmark for production or efficiency and say the employee that posts the best numbers or meets their goals first will be rewarded.
3) Create a place for all training efforts
When you hold trainings on your the factory floor, it can be a bit of a distraction for workers not involved in it, and you may not get as much as you want out of those sessions among participants, according to McDonald Hopkins Business Advocate. Instead, it's a better idea to silo training off from other everyday factory work so workers can focus in on exactly what they're being asked to learn.
4) Make it clear management is on board
When you're trying to hammer home to employees just how important each training session really is, it's important for supervisors to communicate those issues and show they're buying in as much as the workers, McDonald Hopkins Business Advocate advised. That way, people are more likely to be engaged in the effort, but perhaps just as importantly, the managers will get a better understanding of what's being asked of their workers.
5) Start with onboarding
If you want to create a culture in which training is seen as an inextricable and invaluable part of the company's mission, that starts when you first hire someone, according to Topyx. Even if they're an industry veteran, the likelihood that their previous employer functioned in the exact same way, or used the exact same equipment, as you do is minimal. As such, you need to train everyone you hire so they can hit the ground running and be a major positive force in your organization.