Minimum wage increases growing more popular nationwide
2/25/2020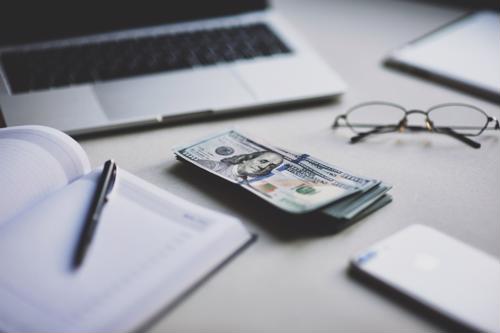 Across the U.S., more states are now at least considering the possibility of a sizable increase in the minimum wage. While there are varying levels of interest in such changes among lawmakers - and these can differ widely from one state to the next - one salient point remains true: A higher minimum wage is broadly popular among average Americans.
In Florida, for instance, a recent poll found that 2 out of 3 voters would like to see the Sunshine State's minimum wage put on a track to reach $15 per hour by 2026, according to the University of North Florida and First Coast News. Currently, the state's minimum is just $8.46 per hour but a ballot initiative to increase the wage will be voted on in November.
If it passes, which seems likely based on this polling data, the minimum would rise to $10 per hour at the start of next year, then keep climbing by $1 per year until 2026, the report said. While the idea has broad support among most demographics, the one group that was most in favor of an increase was voters aged 65 and older.
Similar feelings up north
Meanwhile, lawmakers in Vermont are currently mulling a more muted increase to the state's minimum wage, following a governor's veto of a raise to $12.55, but such an increase has significant support among the electorate, according to a Vermont Public Radio survey. There remains a strong possibility that the state legislature could override the veto - and that would certainly follow the will of the constituency.
In all, 74% of Vermonters want to see the minimum wage rise to at least $12.55, the report said. That includes 41% who believe $12.55 is a good number of working-class people, and another 33% who believe the wage should rise beyond that level. Currently, the state has a minimum wage of $10.96 per hour, and fewer than 1 in 4 respondents felt that was an appropriate number.
A national movement?
Meanwhile, at a time when Hispanic voters are increasingly stepping into the political spotlight throughout the primary process, this is another demographic showing broad support for a federal minimum wage increase, according to a new poll from the Pew Research Center. In all, nearly 4 out of every 5 voters in this demographic support a $15 minimum wage, including 56% who say they do so strongly. The number would more than double the federal minimum of just $7.25, a number that hasn't budged in more than a decade.
However, there is significant support even in the broader electorate, the report said. Previous polling showed nearly two-thirds of Americans, regardless of demographic, support a $15 minimum wage, but this is a potentially acute issue for Hispanics nationwide: 61% of them earn less than $15 per hour, compared with 53% of all workers.
For these reasons and more, companies would be wise to ensure they boost wages - and benefits offerings - to be more competitive for all workers in their given sectors.