6 important aspects of a good PPE policy
2/20/2020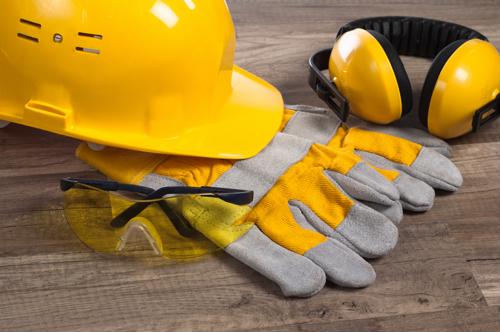 In any industrial setting, it's important to ensure workers are properly protected whenever they're on the shop floor. That means guaranteeing they have all the necessary personal protective equipment in any situation that requires it, and companies need to have a safety policy that explicitly spells out what is required of employees and supervisors alike.
The following steps could bring your PPE policy from adequate to exemplary:
1) Getting buy-in from everyone
Perhaps the most important part of ensuring PPE standards lead to fewer accidents under your roof is ensuring everyone knows both what they are and whey they're important, according to Occupational Health & Safety. The more you can do to get everyone on board and enthusiastic about adhering to your PPE policies, the better off you will be as an organization, but that buy-in starts from the top down.
2) Recognizing when it's most important
Your factory workers may identify times when PPE is a good idea but not necessarily vital to their safety, and while they might be able to get away with wearing soft-toed footwear or going without gloves in certain situations, that can't be allowed to happen, Occupational Health & Safety said. Highlighting not only when they should wear all appropriate protective gear, but also what can happen if they don't, will help get them back on the right track.
3) Training for how to wear it properly
It's not just enough to get workers wearing their PPE - they have to wear it as suggested by the manufacturer to maximize their safety situation as they go through their daily work, according to the Safety Services Company. That will often require training to fully ensure people know how to wear every piece of gear they're provided, and check to make sure their coworkers are doing the same. That level of accountability is also vital to avoiding big problems.
4) Making sure employees inspect PPE before each use
It's also vital to ensure all equipment is in good shape, so that they do the full job they're intended to, the Safety Services Company noted. For that reason, employees should carefully look over their gloves, boots, eye protection and other gear to make sure it's up to the task.
5) Knowing what you need
As an organization, you must also strive to stay on top of what your workers will need as your operations grow and develop, according to Lakeland. Workers can't be properly protected if you don't provide them with the necessary PPE. As such, it's vital for supervisors to continually evaluate what's needed and act to provide it on demand.
6) Having extras on hand
It's not just that PPE can be damaged or go through normal wear and tear that requires it to be replaced - it can also be lost or misplaced, accidentally taken off site, left in trucks and so on, Lakeland added. Consequently, you always need to be able to replace any such items so there's no risk of a worker going without necessary gear.