5 ideas to continually improve your manufacturing processes
2/11/2020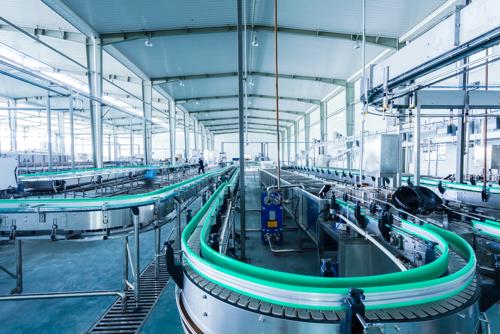 Manufacturers are always trying to get an edge on the competition with new products, more efficient ways of doing business and generally just trying to be as innovative as possible in their various processes. This is, however, often easier said than done - but despite the difficulties in continually improving, it's vital to a healthy, thriving manufacturing business.
The following tips should help you achieve those goals on an ongoing basis:
1) Reconsider your products
It's likely that you make a few products, and you make them very well. But if you haven't considered a few next-gen changes to those offerings, or haven't attempted to branch out with a new product in a while, now is the time, according to IndustryWeek. A little bit of work to make a great product even better can go a long way toward getting your current - and future - customers more interested in your offerings.
2) Always be on the lookout for ways to increase speed and efficiency
Just as you look at new products to introduce, or changes to your existing ones, it's also a good idea to examine the production processes that help you create them, IndustryWeek advised. Many minor inefficiencies can creep into your production processes over time, and while one or two might have a small impact individually, the setbacks can be sizable when taken together. For that reason, you need to carefully examine your production processes regularly going forward to identify hiccups and smooth them over.
3) Test any new offerings thoroughly before diving in
If you are going to start making a new product, or improvements to existing ones, make sure they meet your high standards before being released to the public, according to Weebly. That may require one or two production runs to really make sure there's a uniform level of quality and that they stand up to the various stresses of everyday use, but such precautions are necessary to ensure successful launches.
4) Think about your partnerships
When thinking about rolling anything off the production lines for the first time, it can be critical to think about the companies you rely on - at both ends of your supply chain, Weebly added. Are you getting the absolute best raw materials? Are your shipping needs being met? Taking a holistic look at these issues and more could help you identify ways to save money and improve efficiency when your new offerings become available to the public.
5) Consider packaging options
Finally, when you're looking at everything else under your roof, you might also want to reconsider the materials or items you use to package your products, according to AZ Big Media. You may be able to find some that are more eco-friendly or better fit the evolving look and feel of your newly launched offerings. In other cases, it might be possible to find more affordable partners that help you improve your bottom line going forward.