6 tips to keep a manufacturing facility organized
2/4/2020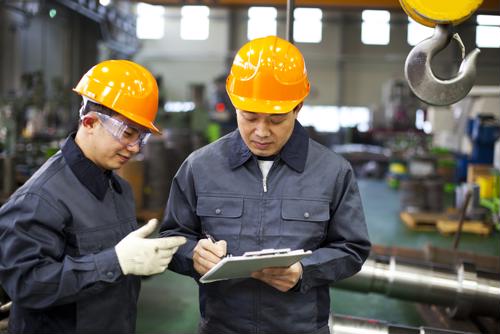 In any business setting, staying as tidy and organized as possible is critical to success - but in the manufacturing sector, that quality may have an even greater importance. When your facility is nicely organized, everything in your production process will run more efficiently and, ultimately, result in more robust throughput and a stronger bottom line.
The following tips will help you increase your factory's organizational capacity and put you in a better position to succeed going forward:
1) Train around those needs
It's one thing to make a strategy for how you hope your facility will be organized and pass that information on to your employees - but if they don't know how to properly implement what you want, you won't get the full value of that planning, according to Fishbowl Inc. For that reason, regular training to pass along the basic framework of what you're looking for, and then build on those skills with additional sessions, will help you not only achieve those goals, but continue growing.
2) Talk to your staff about these issues regularly
Along with training workers on what you need, it's critical that managers regularly have conversations with them about how things are going, Fishbowl Inc., added. After all, the people who actually work on the factory floor will typically have a better idea of what they need, how the organization plans are working and so on than what people in the front office might. Keeping these lines of communication open will go a long way for all involved.
3) Communicate your short-term and big-picture goals
It can be easy for companies to fall behind on their goals if people aren't all on the same page, according to Dassault Systems. For that reason, it's vital that workers know what you want them working toward beyond just their individual or team production goals, so there is no confusion about what's required and everyone can start pulling in the same direction.
4) Continually monitor your KPIs
As with anything else in business, small issues around organization and efficiency can crop up over time and, if they're not identified, snowball into much bigger problems over time, Dassault Systems advised. As a result, you should closely monitor key metrics that will help you determine how effective you've been and if any issues are creeping into your production processes.
5) Keep it clean
On a more practical level, it is difficult for factories to remain as organized and singularly focused on production goals as possible if it's not kept tidy, according to The Manufacturer. For that reason, it's vital for managers to make sure they are redoubling efforts to keep any facility clean, by investing properly in janitorial and maintenance staff and encouraging a culture of accountability around cleaning up.
6) Invest in proper organization
Another area of critical investment in organization and efficiency is to make sure your equipment - from shelving to heavy equipment - is adequate for your needs, The Manufacturer cautioned. If you haven't updated your internal infrastructure in years, it might be wise to at least consider what you can do to improve.