Minimum wages on the rise in New England?
2/3/2020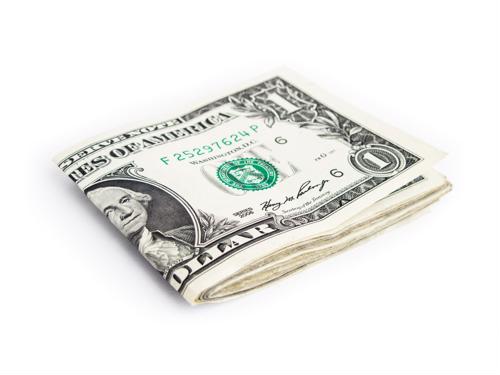 Minimum wages are increasing in many states across the country, and that's especially true along the East Coast. One particular region where such changes could be enacted in the near future is a place where wages already tend to be significantly higher than the national average: New England.
In Vermont, for example, lawmakers recently voted in favor of an increase to the minimum wage to $12.55 per hour by January 2022, up from the current level of $10.96, according to Burlington, Vermont, television station WPTZ. Now, the bill awaits the signature of Gov. Phil Scott, who has indicated he will sign it after vetoing a $15 minimum wage passed by the legislature last year.
Altogether, it's believed that about 40,000 people - roughly 1 in every 9 workers in the state - will see a pay increase as a result of the law, if signed, the report said. Lawmakers saw the increase as being so important that it was the first one they passed in the new legislative session, and in the state Senate, they did so by the overwhelming margin of 23-6.
Over the border
Meanwhile, Vermont's next-door neighbor New Hampshire is finally preparing to move its minimum wage higher after years of waiting, according to Manchester television station WMUR. While the Granite State currently adheres to the federal minimum of just $7.25 per hour, the Senate passed a bill to raise it to $12 by the start of 2023.
While a previous attempt to establish a state minimum wage was vetoed by Gov. Chris Sununu, many experts in the state now consider passing the new one to be even more imperative, the report said. New Hampshire's minimum wage already lags behind every other state in New England, and all of Massachusetts, Vermont, and Maine - its three bordering neighbors - raised theirs again at the start of 2020.
A bit farther south
Around the same time, the Rhode Island Senate Labor Committee preliminarily approved a bill that would raise the state's minimum wage by $1 per hour, up to $11.50, starting to Oct. 1, according to the Providence Journal. As many as 30,000 people in the Ocean State earn the minimum wage, which is currently the 14th-highest in the U.S. but ranks fifth of sixth in New England.
If passed by the Senate and signed into law, those 30,000 workers would earn an extra $40 per week, raising their pay from a 40-hour work week to $23,490 from the present $21,840, the report said. Just across the border in Massachusetts, minimum-wage workers make $26,520 annually - or $90 per week.
"For a low-income person, for a lot of people, $90 a week is a lot of money, and we are getting further and further behind our neighbors, particularly Massachusetts, and even Connecticut," George Nee, president of the Rhode Island AFL-CIO, told lawmakers at a committee hearing.
For all these reasons and more, companies in New England and beyond would be wise to raise their basic pay to levels high enough to afford workers a living wage. Doing so in concert with improving benefits offerings is often seen as a great way to both attract and retain talent on an ongoing basis.