Why raising the minimum wage matters
1/8/2020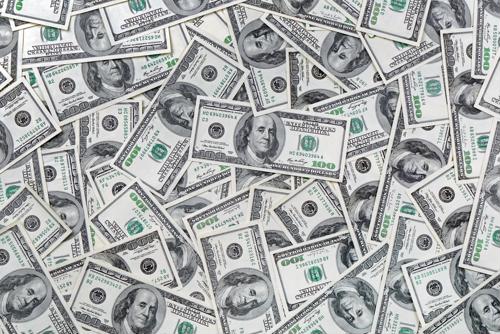 Among the most cogent arguments in favor of a higher minimum wage at the state level - as many are now doing - is the fact that the federal government hasn't raised its own floor in more than a decade. There are, however, other reasons why such an increase is critical to millions of Americans.
For one thing, while the federal minimum wage - and with it, the minimums in numerous states across the country - hasn't changed since 2009, inflation certainly hasn't stopped, according to National Public Radio. The value of a dollar has declined almost 20% since then, meaning workers need to earn $120 to get the same value as $100 gave them when the minimum wage went into effect. That's nearly three hours of extra work at the current minimum wage level just to get back to square 1.
As such, the minimum wage would need to double (that is, rise to at least $14.50, and probably more in many places) just to allow people to meet their basic needs for things like food and housing, the report said.
A collective impact
At the start of the year, a total of 21 states and 26 individual cities imposed at least some increase in their minimum wages, with four more states and 23 more municipalities slated to do so at another point in 2020, according to the National Employment Law Project. Those numbers include 17 combined cities or states that either met or surpassed the $15 per hour many economists believe is now a living wage, with another 15 on track to do the same later this year.
Of course, many of these increases are relatively small, with cities or states having tied their minimum wages to the cost of living years ago, but even that little bit of help can add up, the report said. Perhaps most importantly, 2020 is on pace to be the year with the most minimum-wage increases in history, both at its start and over the course of its 12 months.
Who gets the help?
With so many cities and states taking action to raise wages at least somewhat - with the smallest being 10 cents per hour in Florida, and the largest being twin $1.50 hikes in New Mexico and Washington - it should come as no surprise that many Americans are getting a leg up these days, according to the Economic Policy Institute. Altogether, some 6.8 million workers nationwide are expected to see an increase in their minimum wage as a direct result of these changes, and it's likely that even more will see that rising tide lift their own ships if they were already paid at or around the new minimum-wage levels.
With all this in mind, it is critical for companies in every part of the country to make sure their salary - and benefits - offerings are on the rise as well, not only because it's the law, but also because it helps attract and retain talent on an ongoing basis.