More cities taking minimum wage into their own hands
9/23/2019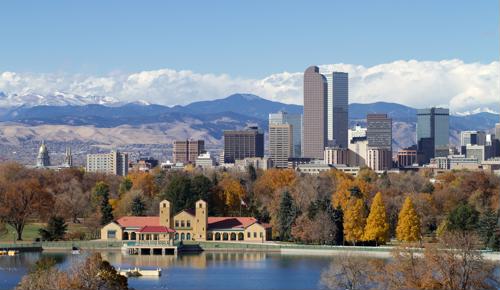 Often, even when a state votes to raise its minimum wage significantly, the effects are not felt evenly. While the lowest-paid workers in a state may soon be able to earn as much as $15 per hour, that's still typically not enough to make ends meet in a region's biggest and most expensive cities. For that reason, many major municipal governments now opt to go above and beyond those standards, at least to some extent.
In Colorado, for example, the state minimum is currently $11.10 per hour but will rise to $12 at the start of next year, but for officials in Denver, that number isn't seen as being good enough, according to local television station ABC 7. Mayor Michael Hancock and Councilwoman Robin Kniech recently debuted a plan that would start mandating a $15 minimum wage for city employees and people who work in city-owned facilities, such as the Denver airport.
That increase instituted would start in July 2021, the report said. It's expected that such a wage hike would give a raise to about 100,000 people in the city. The new plan became permissible after the Colorado legislature passed a bill last year that allowed cities to surpass the state's minimum wage standards, but that flexibility does not go into effect until next year.
Similar issues in Dallas
Meanwhile, Dallas County has a plan in place to surge past the state standard for pay to its lowest-earning workers, according to the Dallas Morning News. The Lone Star State does not have a minimum wage of its own, and instead abides by the federal level of just $7.25 per hour. However, Dallas County employees will soon receive more than double that, thanks to a minimum-wage increase for those workers to $15 per hour, starting in October.
The new county budget - which passed by a 4-1 vote of its Commissioners Court - won't actually change much for workers earning less than $15 per hour, as there are fewer than 50 on the payroll making that little, the report said. However, the benefit is clear enough for mostly entry-level workers, and may also lead to pay raises for those who make slightly above that level as well. In addition to this significant hike for the lowest-earning workers, all salaried employees and elected officials will receive a 4% pay raise in October.
Bigger ambitions in Chicago
While the above changes are for municipal employees, lawmakers in Chicago want to ensure higher pay for everyone, and may be getting closer to making that a reality, according to Crain's Chicago Business. Alderman Sophia King expects her $15-per-hour minimum-wage ordinance to pass by the end of October, which would institute that level of pay by 2021.
Currently, the entire state of Illinois is on a track to get the minimum wage that high by 2025, but the feeling is low-earning workers in a big, expensive city like Chicago can't afford to wait that long, the report said.
With all this in mind, it's critical for individual businesses to make sure they are paying their workers a living wage to continue attracting and retaining talent.