Improve your manufacturing hiring process
9/18/2019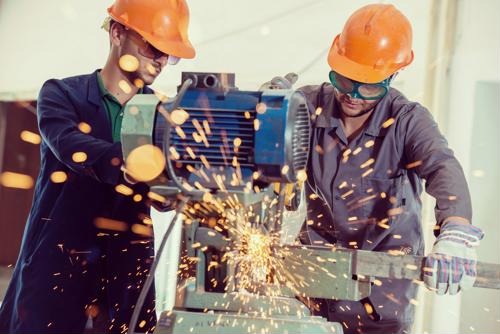 When you want to make sure your factory operations run as smoothly as possible, you have to first make sure you have the right people onboard. Improving your hiring process will generally ensure high levels of productivity and keep issues to a minimum, but that's not always easy.
The following tips to tinker with your hiring could help your company take the next step overall.
1) Get your current employees involved
One of the best ways to find the right people to hire is to rely on the people you've already hired, according to Monster. Simply put, these people know what it takes to do the job day in and day out. Whether they're used to vet candidates (perhaps by having those people meet their potential future coworkers) or recommend people they know would excel in the job (perhaps with a finder's fee paid when new hires prove successful), this path could help ensure you get more consistent success.
2) Prioritize characteristics rather than skills
One of the key things to keep in mind about manufacturing in general is companies often have their own unique processes that take time to learn and perfect, Monster added. With that in mind, it's vital to make sure everyone has the requisite skills, but it can be helpful to prioritize people whose teamwork or work ethic seem to go above and beyond those whose skills are impeccable but might have iffy character issues.
3) Make your pay offerings as attractive as possible
When trying to attract top candidates in any industry, it's critical to provide strong pay (and excellent benefits) as a means of attracting and retaining talent, according to IndustryWeek. If you don't, all those "A-plus" candidates will typically look elsewhere or may not stick around for long if another, better-paying opportunity arises.
4) Ensure job security as best you can
If you're in hiring mode right now, odds are your bottom line is going strong and your company is expected to do well for the foreseeable future, IndustryWeek advised. With many candidates still worried about job security in general, it can be wise to lay out why your company is on track to succeed for some time to come, and reassure them that they won't be "last in, first out" any time soon.
5) Vet all references
While you will undoubtedly ask for references from prospective hires, it's a good idea to dig deeper into them, especially if those people are in the manufacturing industry, according to The Balance Careers. When you're trying to differentiate between two or three final candidates, the testimonials from their references could be the deciding factor in making that ultimate decision.
6) Put the full force of tech to work
The more you can do to get your name out there and build a reputation with job seekers, the better off you will be when it comes to attracting the most qualified candidates in the first place, The Balance Careers noted. If you're not actively updating your website, using social media and so on, some great candidates may not be aware you're hiring.