Raising minimum wage still a big issue in Pennsylvania
9/16/2019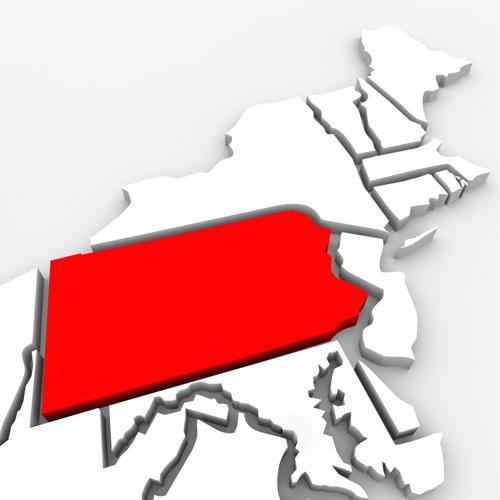 Pennsylvania is the last state in the entire Northeast that still has no minimum wage of its own, instead abiding by the federal level of just $7.25 per hour. As is so often the case in places like this, the actual cost of living in the Keystone State is significantly higher than that minimum wage, meaning people will typically have to take on far more than 40 hours of work in a week to make ends meet.
However, pressure on lawmakers to institute a statewide wage hike for lowest-earning residents is once again on the rise.
A number of advocacy groups have been pushing for a higher minimum wage in Pennsylvania for some time now, and recently brought their argument to perhaps the largest possible venue the state could offer: a college football game between Penn State and Pitt, according to Penn Live. With more than 100,000 people attending the game, advocates paid for a plane to fly a banner over Beaver Stadium saying "PA workers deserve a living wage! Text WAGE to 33339" for two hours, and also had volunteers canvas for signatures around campus and in parking lots at the stadium.
Kadida Kenner, director of campaigns for the Pennsylvania Budget and Policy Center, told the newspaper the organizations targeted the game not only because of how well-attended it would be generally, but because it's a big in-state rivalry game attended by many lawmakers.
Not just the game
This canvassing and message-spreading effort came on the heels of a number of demonstrations in favor of a higher minimum wage around the state, such as one in Allentown, according to local television station WFMZ. Much of the support has come in recent months for House Bill 1215 and Senate Bill 12, twin legislation that would raise the minimum in the Keystone State to $12 per hour starting in July 2020, then ramping up by 50 cents per year until reaching $15 several years later.
Not only are advocates and everyday working-class people demonstrating in favor of the bills, so too are a number of lawmakers, including Rep. Michael Schlossberg, a Democrat who represents Allentown in the State House.
What's at stake?
This all came as recent analysis found that many of the gains made by Pennsylvania workers in the last 11 years were marginal at best, according to the Keystone Research Center. From 2007 to the end of 2018, the average annual increase in the state's median wage was just half a percentage point, and while unemployment is near all-time lows, underemployment is more common now than prior to the economic downturn.
To get back to the same kind of employment situation seen in 2007 before the recession hit, the state would need to add the equivalent of about 150,000 more jobs, the report said. Meanwhile, the top 1% of earners since 1973 have pulled in nearly half of all the income increases seen statewide in that time.
With all this in mind, companies need to ensure they continue to offer their workers high salaries and strong benefits. Doing so helps attract and retain talent at a time when many people are looking for better financial conditions.