5 tips to get a better handle on manufacturing training
9/10/2019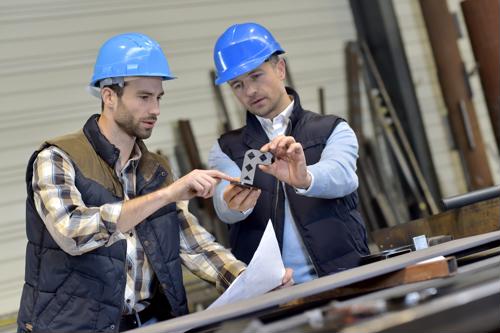 One of the most important aspects of running a manufacturing business is the ability to make sure your employees - and operations as a whole - are able to keep up with the industry's modern demands. With that in mind, it's vital to ensure training is a regular part of your ongoing work, and that you're getting as much out of those instructional sessions as possible.
The following five tips should help you boost your return on the investment proper training requires:
1) Focus on more than just 'how'
A big part of getting workers to buy into training is getting them to understand why it's important to take time off the factory floor to walk them through new processes in the first place, according to Ericson. That can be particularly true when it comes to re-training - that is, teaching workers things they ostensibly already know. A little brushing up on best practices never hurt anyone, but some may not be excited to spend hours relearning something they might feel they've already mastered.
2) Ensure consistency
From one training session to the next, you should always strive for consistency of both message and method, Ericson advised. This is to say that the way in which you're teaching employees either new processes, or better ways to complete old ones, should not change much no matter how many sessions you run.
3) Mesh training with your business goals
While training is a good idea regardless of the intent behind it, it's important to make sure every session you run hews as closely to what your business needs as possible, according to Convergence Training. For instance, it obviously makes sense to train employees if you're rolling out a new product, but if you retrain them on processes they know already, it should be in service of smoothing out inefficiencies that may have cropped up over time.
4) Go hands-on in the factory setting
One of the most common mistakes companies make in manufacturing training efforts is when they take workers off the factory floor and move them into classroom settings for the entire training session, according to Reliable Plant. They do so to avoid shutting down even a portion of the production process while training is ongoing. However, taking workers out of the environment in which they will do the actual hands-on work can be a big misstep, as classroom-only efforts may not adequately prepare them for the real-world production work.
Instead, it's wiser to have a classroom and factory-floor component to any training session.
5) Welcome recommendations or concerns
Finally, it's always a good idea for companies to solicit feedback from employees about the training they just went through, Reliable Plant added. While not all suggestions need to be heeded, uncovering even one area where workers might have a legitimate concern will work to improve your training efforts going forward. That, in turn, will help keep your employees happy with the training that allows your business to continually grow and succeed.