6 ways to make the factory more productive
9/9/2019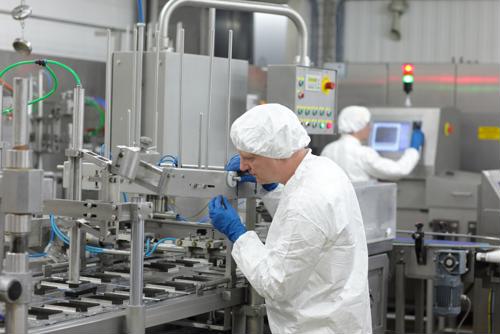 When you're trying to get a little bit more out of your manufacturing operations, there's actually more good news than you may think. The reason why is simple: There are so many small processes within the big-picture production process that you can really get a granular view of everything you do, and identify even small areas to change that will add up to a big difference.
The following six tips will help you achieve those ends:
1) Look at every process under your roof
As mentioned, when you're trying to identify areas to improve, you need to look at absolutely everything you do, from receiving materials to processing them and shipping them back out again, according to Modern Machine Shop. if you can identify even one inefficiency and find a way to address it, you could end up providing yourself with a significant return on that initial time investment. Every additional process wrinkle you smooth out will compound the value.
2) Train, train, train
In addition to improving your actual processes, it's also important to make sure the people carrying them out know exactly how to maximize their own efficiency in those processes, Modern Machine Shop advised. That will likely necessitate regular training and re-training . Setting that time aside may not be ideal for production, but the payoff you get from such efforts will be massive.
3) Keep an eye on maintenance
When you have even one machine break down, it's a major problem for everything you do, according to Eagle Group. As a consequence, set up a monitoring system and start scheduling regular maintenance to minimize or altogether avoid the costly delays that come with a major repair need.
4) Monitor as much as you can
While trying to get a better handle on your processes, you may not always know what you don't currently know, Eagle Group cautioned. The more you can do to quantify throughput on every possible aspect of your work, the better off you will be when it comes to finding areas you can address.
5) Reconsider older processes
When you're looking for things to improve, one thing to avoid is the idea that because processes have been in place for years or more, they're working well and don't need to change, according to UpKeep. Marrying your work to approaches that may simply no longer be efficient is an ineffective way to approach remaking your production process, so be prepared to rethink everything you do.
6) Improve your salary and benefits offerings
One of the biggest reason manufacturers run into inefficiencies these days is they face higher employee turnover than they'd like. If you're looking to avoid the "brain drain" of having long-tenured talent move on from your organization, you need to ensure your salary and benefits options are more than just competitive with the market. That effort will help you attract and retain talent on an ongoing basis, which helps ensure your operations maintain a high level of quality for years to come.