Will Ohio raise its minimum wage soon?
9/3/2019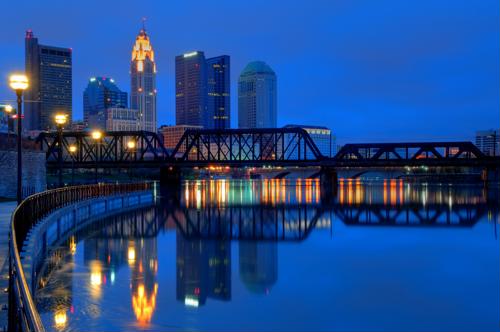 With many states now at least considering raising their minimum wages to $15 per hour, those that aren't on the path to doing so are feeling increased pressure. This trend now seems to include Ohio, where lawmakers are slow to adopt such changes, but advocates have largely succeeded in pushing for smaller changes.
While the Ohio legislature passed a law a few years ago that prohibits individual cities from raising their minimums above and beyond the state level, many large corporations within the Buckeye State are doing so voluntarily, according to the Cleveland Plain Dealer. While business interests are largely still aligned against such increases, those that have taken the steps say they've been a net positive. For instance, Fifth Third Bank - which recently increased its minimum wage to $15 per hour - said it has since seen a 16% decline in employee turnover on an annual basis.
As such, the company will once again raise minimum pay in late October, rising to $18 per hour, the report said. That's up 50% from the $12 seen at the end of 2017. It's also nearly $10 per hour more than the Ohio minimum of just $8.55 with annual inflation adjustments.
Why an increase is needed
Median wages in Ohio have stagnated in recent years, rising overall but still well below the U.S. median, with typical workers in the Buckeye State earning $1,100 per year less than the typical American, according to Policy Matters Ohio. Furthermore, on an inflation-adjusted basis, Ohio workers now make less than they did in 1979. This comes despite the fact that Ohio is dealing with near-record low unemployment, but job growth is slowing and there has never been more people who have withdrawn from the labor pool entirely.
Amy Hanauer, who authored the report, further noted that income inequality in the state is high - and rising - and nine of the state's 10 most common professions pay workers less than $36,000 annually, the report said.
Another issue
At the same time as wages are stalling, a number of large corporations in the state have also been found to commit what is known as wage theft, a separate report from Policy Matters Ohio noted. This issue can take many forms, such as misclassifying employees as contractors, paying less than minimum wage, not paying for overtime and so on. From 2004 to 2018, 270 different companies in Cleveland alone had claims filed against them with the U.S. Department of Labor.
It is estimated that companies across the Buckeye State commit more than $1 billion worth of wage theft every year, with hundreds of thousands of instances seen annually, the report said. The average affected worker may lose about $2,800 per year on average.
With all these issues in mind, it's vital for companies to ensure they offer their workers high wages and top-notch benefits. Doing so will help boost retention rates and make it easier to attract new talent going forward, which is critical in low-unemployment job markets.