4 questions to ask in a manufacturing job interview
8/28/2019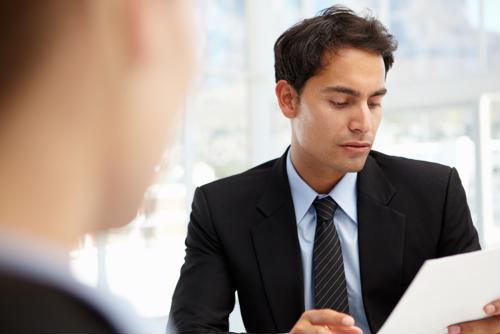 Competition in the manufacturing industry remains fierce these days, meaning it's not always easy to find good help. With that in mind, you have to make sure your prospective hires are up to the task - not only in the credentials they carry, but also in terms of their ability to think on their feet, communicate with co-workers and superiors and remain engaged with the difficult work they will do every day.
Consequently, you need to be able to ask all the right questions when interviewing for every position within your factory. That includes the following four examples:
1) "What would you do if you saw someone fail to follow safety protocol?"
This question will help identify not only how people will react to a potential safety risk, but also how they communicate, and with whom, according to Glassdoor. For instance, some may pull the offending colleague aside and explain the problem with what they were doing, and perhaps take steps to ensure they're more vigilant that coworkers are properly observant. Others might not have such a proactive attitude, or simply report the issue to a supervisor, but every response will likely tell you plenty about the applicant.
2) "Have you ever disagreed with a supervisor on a project? What happened?"
Communication is key to any job on the factory floor and when you work with people long enough, you're bound to run into the occasional disagreement, Glassdoor advised. That obviously includes disagreement with a supervisor, but those issues may not be handled in the same way as one would when dealing with a person on the same level as themselves. Getting an example of a past conflict and how it was resolved will also tell you plenty about the person you're interviewing.
3) "Have you ever failed to meet a goal in a job?"
No one is perfect at their jobs and it's natural to occasionally fall behind or miss a deadline, according to Career Igniter. The question of how a worker might react to such a shortcoming - do they check out mentally as it becomes apparent they won't meet their goals, or do they work harder to make up for lost time? - would likely tell you a lot about their work ethic and problem-solving skills.
4) "What has motivated you in your career, besides money or job advancement?"
Because worker engagement is so critical to company success, you need to find different enticements to ensure employees stay focused on their various tasks, according to Monster. While there may be plenty you can do to offer new hires and existing workers strong salaries and better benefits packages, you might also need to think about non-financial ways to keep them motivated.
Of course, high pay and great benefits packages are also key to attracting and retaining talent on an ongoing basis, especially when competition for qualified manufacturing workers remains at a fever pitch.