5 big safety concerns in manufacturing settings
8/26/2019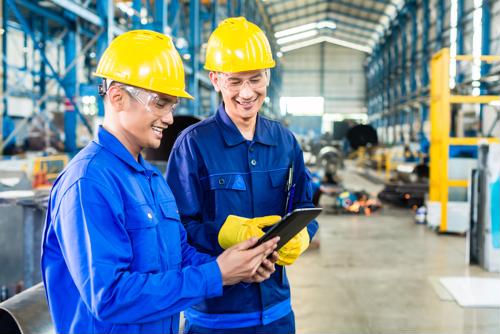 Just about every factory around the world has a number of unique safety issues for employees and supervisors to monitor and deal with on a daily basis. However, there also many commonalities shared between almost all facilities to keep an eye on as well.
Because of the particular needs of every factory, some of the following may fall through the cracks, but they should nonetheless be at the top of your priority list:
1) Maintenance
When your workers are using various machines and pieces of equipment every day, you need to make sure those items are in good working order going forward, according to Superior Glove. While it should certainly be incumbent upon employees to carefully examine any machine before using it, it's not always easy to spot safety risks with the naked eye.
For that reason, it's also important to establish a comprehensive maintenance schedule to make sure every device under your roof remains in top shape on an ongoing basis.
2) Safety equipment
Like the machines workers rely on each day, the equipment they use to keep themselves safe are subject to wear and tear that adds up over time, Superior Glove cautioned. As such, your employees should also be accustomed to making sure their hardhats, safety goggles, work gloves, boots, harnesses and more are in good shape every time they put them on.
If not, you should have spares on hand and ready to go. No one should have to work with safety equipment that doesn't meet stringent company standards, so it's not only vital to provide high-quality gear, but also teach workers how to identify risks with it.
3) Ongoing training
Workers should also receive training on best practices for use of all equipment, according to Plant Engineering. All too often, manufacturing employees will get training they need when they're first hired, or when the company introduces a new product or new factory machine. However, training and re-training on proper techniques is a must to make sure everyone keeps up with what they're supposed to know.
4) Proper use of materials
Depending upon the items you use in your production processes, some materials may be hazardous to handle, Plant Engineering advised. As with other safety issues, it's important to make sure employees know all the best practices for handling any chemicals or materials, whether they encounter them frequently or only on rare occasions.
5) Clean work areas
Keeping the factory floor clean and clear of any debris or liquids that could lead to slip-and-fall incidents is a must, according to Industry Safe. Not only will this help you avoid workplace accidents, it also helps guarantee peak operational efficiency.
As such, you should strive for a culture of accountability and cleanliness, so that workers take on the responsibility to clear any hazards themselves.