5 things to tell your new manufacturing hires
8/21/2019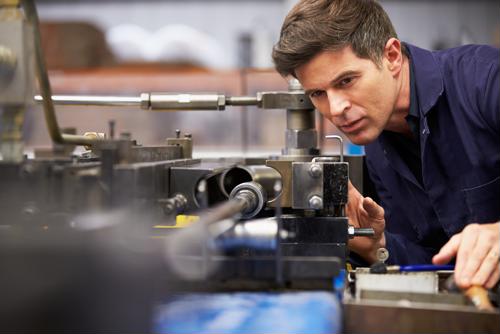 When you're onboarding new manufacturing workers, you will often find that even if they have some training or certifications, the ins and outs of everyday factory work are a whole different animal to them. That shouldn't serve as a discouragement to either employer or employee, but it should prompt you to impart a little additional wisdom to your new hires.
The following pieces of advice could help your employees hit the ground running in their new roles:
1) Try to learn as much as possible
There's a lot that goes into any manufacturing job, but employees would be wise to try to learn about what their colleagues on other parts of the factory floor are doing as well, according to FatVox. The reason why is simple: Employees might find something in manufacturing they like even more than what they started out doing. Being a little more interested in getting new information will help them find the thing in this industry they're truly passionate about, and pursue it as far as they can.
2) Be proactive
Proactivity is a great way to get ahead in any job, but it's particularly important in manufacturing, FatVox added. Whether that's as simple as helping a co-worker with an important task, volunteering to head up a new project or pursuing the new paths mentioned above, when workers put themselves out there, they're likely to get a lot back in return.
3) Always seek out additional training
Perhaps the best way to get ahead in this industry is to always try to learn new things so workers can tackle any emerging needs the company has, according to NPR. With that in mind, they should seek out training sessions - and manufacturers should either offer them in-house or cover the cost of the "skilling up" process. This will not only help people handle more advanced manufacturing work over time, but also potentially prepare them for leadership positions with the company.
4) Look for advancement opportunities
Along those lines, new hires should be given the clear impression that they're not consigned to entry-level roles forever, NPR noted. Indeed, many factories love to promote from within and give people who want to advance the opportunity to do so at regular intervals. That may help people see manufacturing as not just a job, but a career that they could enjoy for years or decades to come.
5) Dress for safety
While you should be providing workers with all proper safety equipment, they may not know what constitutes proper dress for a factory setting, according to Work Shoe Outlet. That usually means no short sleeves or shorts, but always wearing heavy-duty shoes and so on. Making this clear to all new hires at the outset could help them avoid dangerous situations or issues where they have to be sent home to change on their first day.
All these tips may be key to retaining newly hired talent for a long time, but a better understanding of the industry isn't the only issue when it comes to retention. So too is your company's ability to continually offer higher pay and better benefits than your competition, especially at a time when talent is in such high demand.