Floridians still pushing for $15 minimum wage
8/2/2019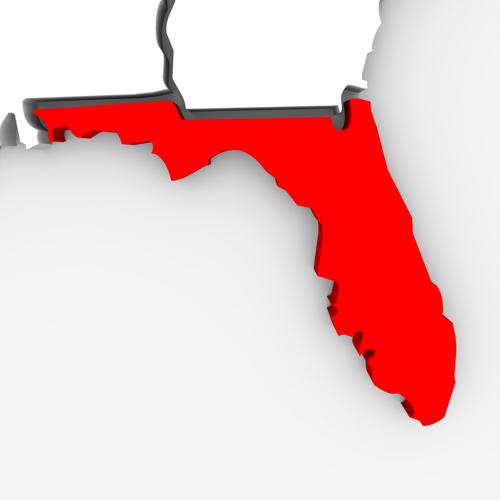 With a relatively small but growing number of states across the country having already enacted a $15 minimum wage, it should come as little surprise that more want to get in on the action. To that end, a prominent Florida lawyer seems to be single-handedly leading the charge to do just that in the Sunshine State, and appears to have a lot of support behind him.
A ballot campaign to build a $15 minimum wage into the state's law via a constitutional amendment is close to garnering enough signatures from state residents to trigger review by the state's Supreme Court, according to the Daytona Beach News-Journal. This is one of a number of such ballot measures, which have largely been forced by the public because the legislature has been loath to consider consumer-friendly changes to state law. In fact, Florida is one of many places where ballot initiatives may actually force lawmakers' hands before such decisions are put to a vote.
"It just seems that we are going through an entire transition in the way we look at government in this country," Susan MacManus, a retired University of South Florida political scientist, told the newspaper. "Maybe these citizen initiatives are part of that, just wholesale change."
A closer look
The aforementioned lawyer, Orlando's John Morgan, has been behind such campaigns in the past, but the momentum seems to be on the side of his political action committee this time around, according to Florida Politics. The PAC Florida for a Fair Wage has a new website and social media pages, and hopes to nearly double the state's current minimum wage - just $8.46 per hour - to $15 with incremental growth over the next several years.
The first of those increases would come in the form of an increase to $10 in 2021, and then in one-dollar increments every year following until it hits $15 by 2026, the report said. After that point, the minimum wage would be tied to inflation.
Toward the end of July, the PAC reported that it was about 200,000 signatures short of the 766,200 needed to get the amendment before the Supreme Court, the report said. However, more than 1 million have actually been collected, of which roughly half have not yet been verified.
Getting it done
Currently, about 200,000 Floridians are earning at or below the minimum wage, and millions currently make less than $15 per hour, according to the Tampa Bay Times. Organizers are hopeful the presidential election - which typically draws far more people to the polls than midterms - will be enough to push support for the ballot measure over the top and ensure Floridians are able to earn something that more closely resembles a living wage going forward.
Companies in the Sunshine State that want to make sure they can continually attract and retain talent while all these machinations are ongoing would be wise to raise their salary offerings independent of legal requirements. Higher pay and better benefits are key to reducing employee turnover.