Clear benefits to a higher minimum wage
7/17/2019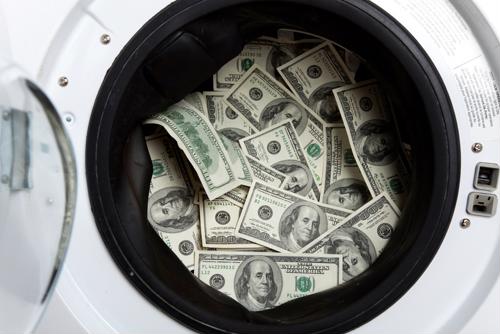 One of the big concerns people have expressed time and again about a higher minimum wage is the impact it would have on the economy. After all, they argue, if companies have to start paying workers even a little bit more per hour, it could lead them to reduce staff or go out of business entirely. However, many studies - including a new one from the nonpartisan Congressional Budget Office - have shown these concerns to be overblown at best.
There are many benefits to raising the minimum wage above the current level, providing wage hikes for tens of millions who make either below the potential area of increase - $15 per hour, for instance - and those making just above it who would be due a raise, according to the Washington Post. But there are other benefits as well: Consumer spending rises, since low-wage workers don't put the extra money into savings and instead put most of it back into the economy. Criminal recidivism rates have been shown to drop by nearly 3% for every 50-cent increase in the minimum wage (thus, raising the federal minimum from $7.25 to $15 would likely have a massive impact on crime reduction).
In addition, workers who earn more tend to be more productive, poverty rates drop and companies don't have to scale back benefits in any meaningful way, the report said. Companies also get the benefit of higher levels of worker retention.
Understanding the ripple effect
As mentioned, while tens of millions would see immediate pay raises a $15 minimum wage, so too would roughly 10 million people making at or around that level, according to U.S. Reps. Mark Pocan and Pramila Jayapal - Democrats representing Wisconsin and Washington, respectively - writing for The Hill. Experts note that $15 still isn't enough to cover basic expenses in some cities, and raising pay in many ways would be making up lost ground.
In the decade since Congress last voted to increase the minimum wage, the value of a dollar has dropped about 17%, the lawmakers wrote. As a consequence, consumers have lost roughly $3,000 in buying power. An increase to $15 per hour would lift about 1.3 million people out of poverty over the next few years.
Some companies realize the benefit
With wages so stagnant in many parts of the country, some business owners see the value in taking a personal financial hit to better accommodate their employees, according to Hartford, Connecticut, television station WFSB. Those that do say they've seen some serious enthusiasm among workers once again. In Connecticut, about 300,000 people will receive a raise from a modest statewide minimum-wage increase that goes into effect in October.
Companies that want to ensure their workers are engaged and more likely to stick around, as well as increase their chance to ably attract new hires, would be wise to both raise their pay and provide better benefits to workers. That extra effort could be the difference between staying competitive in their fields and falling behind.