Manufacturing continues to gain ground
7/16/2019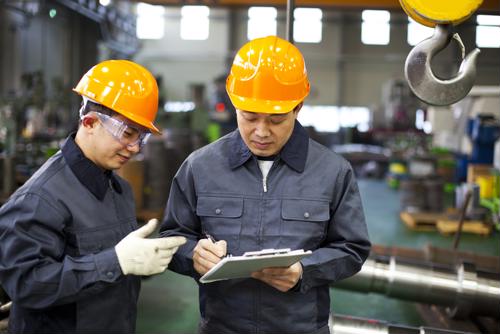 The manufacturing industry's renaissance over the past few years has slowed a bit recently, but the sector continues to make gains thanks to high demand and a strong economy. Activity is still to chugging along, albeit at a slightly diminished pace, and that's still good news for the industry as a whole.
June's PMI - a measure of all activity in the manufacturing sector - came in at a reading of 51.7, down from 52.1 in May, but any number over 50 is considered positive, according to the latest Manufacturing ISM Report On Business from the Institute for Supply Management. Production and employment seem to be the biggest drivers of activity, as both came in with readings above 54, while new orders, supplier deliveries, new export orders and imports were all at or above 50.
Meanwhile, inventories for both manufacturers and customers are declining, prices have taken a hit, and order backlogs are shrinking, the report said. Some of these aren't necessarily a bad thing, and may be explained by higher levels of production and hiring. Nonetheless, 12 of the ISM's 18 subsectors within the manufacturing industry saw growth in June.
Timothy Fiore, chairman of the Institute for Supply Management's Manufacturing Business Survey Committee, noted that this was the third straight month of slowing growth, and much of it can be explained by concerns about the ongoing "trade war" between China and the U.S.
A closer look
Even in places where the industry has been a bit up-and-down of late, things still seem to be moving in the right direction. In New York, for instance, July has proven to be a strong month of activity, powering the manufacturing sector out of June's decline and back into positive territory, according to the latest Empire State Manufacturing Survey from the Federal Reserve Bank of New York.
More companies are seeing stronger conditions these days than the ones who say their stance is declining, and moreover, companies were largely optimistic about where the next six months are headed, the survey found. Many businesses were also reporting that their workers were putting in more hours, though more also reported fewer employees.
Strong support
Meanwhile, 58% of Americans today feel the manufacturing industry is vital to the economy, and the same number say they have a positive view of the sector overall, according to polling from the Brookings Institute. Interestingly, the majority aren't confident about what the future of the industry holds, but 23% say the biggest issue holding manufacturing back these days is government regulation, marking the single largest group for whom an impediment was identifiable. However, the plurality of respondents - 34% - said they weren't sure what was holding back a stronger U.S. manufacturing sector.
With all this in mind, it's vital for any manufacturer that's looking to bring on more workers - or simply retain the ones they have already - to continually ensure they are offering the best possible combination of high salary and strong benefits. Doing so is important to engaging workers and job candidates alike.