Some business owners see benefit in higher minimum wage
7/10/2019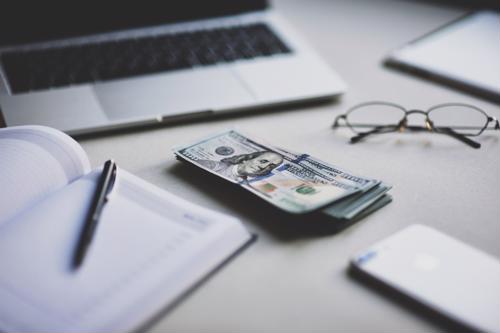 When the prospect of a higher minimum wage comes to the fore in any given state, business interests are always among the most ardent opponents to such a change. However, some entrepreneurs recognize the importance of such increases, not only for their employees' finances, but also their own bottom lines. After all, when pay rises for low-wage workers, they are not likely to put that money into savings, but rather spend it on necessities and boost their local economies.
With so many states and cities now choosing to raise their minimum wage to $15 over the next few years or more, the pressure is growing at the national level to follow suit for everyone in the U.S., according to Michael Lastoria of Business for a Fair Minimum Wage, writing for The Hill. The organization is trying to raise awareness of the business benefits to a higher minimum wage, which is supported by large amounts of research from a number of sources.
Meanwhile, many workers have to work two, three or more jobs just to make ends meet; the inflation-adjusted minimum wage is well below where it was decades ago, and some entrepreneurs believe lawmakers need to do more for their constituents, the report said.
"This trend is detrimental for businesses and our society," Lastoria wrote. "The middle class is shrinking, down from 61 percent in 1971 to 52 percent in 2016. Too many people have two jobs and no home to call their own."
What's the issue?
Today, more than 1 in every 9 working Americans have a full-time job but earn wages that keep them in relative poverty, and 2 in 5 make less than $15 per hour, according to investor Morris Pearl, who serves as president of the group Patriotic Millionaires, writing for CNBC. Meanwhile, the federal minimum wage of just $7.25 - about $15,000 per year for someone who works full time and doesn't take time off - hasn't budged in more than a decade, and the U.S. is now in its longest-ever period without any growth in this regard. Since the most recent increase, inflation has grown by almost 19%.
Pearl points out that Henry Ford made it his eponymous company's practice to ensure its own workers earned enough that they could afford to buy the Model T cars they made. After all, if people work 40 or more hours a week and still struggle to get by, that can actually prevent them from being able to keep the economy growing at a stronger rate.
Something to monitor
In May, wages were finally starting to rise at a level above inflation, putting the brakes on a long-time trend, according to National Public Radio. Much of that faster growth is found at the lower end of the income spectrum, likely due in large part to both the strong job market increasing competition for workers, as well as more states and municipalities increasing their minimum wages. However, 21 states still abide by the extremely low federal minimum, instituting no increases of their own.
With all this in mind, companies that want to be able to continually compete for top talent in their industries would be wise to offer higher pay and better benefits.