How are companies dealing with rising minimum wages?
7/1/2019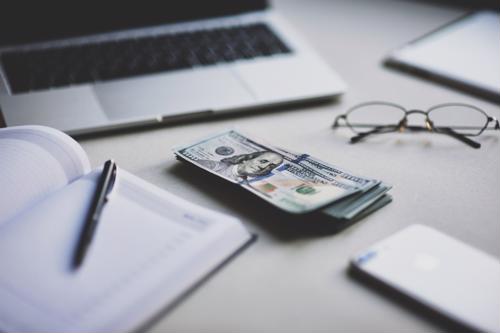 One of the biggest arguments against a higher minimum wage, repeated time and again by the powerful business interests that usually oppose such change, is what it will mean for smaller companies. Many independent businesses operate on thin margins and perhaps feel they cannot afford rising wages. However, when laws change, those firms often find a way to make it work, despite the protestations.
In Oregon, for instance, the minimum wage is already well above the federal level and continues to rise, climbing 50 cents on July 1, according to The Oregonian. That's a 4.1% increase from where it was at the end of June, and three more such hikes are coming to start the second half of each year through 2022. Portland business owners will have to start shelling out the highest minimum wages in the state - where a tiered system is in effect - at $12.50 per hour, but small businesses there said they've been preparing for the eventuality for some time.
The changes to minimum wages across the U.S. are often instituted in a similar way to how Oregon lawmakers tackled the issue in 2016: A slow rollout that takes several years to complete, the report said. While the law was passed in that year, the first wage hike did not go into effect until July 2017.
"Because this is something that's been on everybody's radar for several years, folks have had time to do some adjusting," Lacey Partipilo, a director at a Portland human resources services firm, told the newspaper. "But there is still a financial impact."
What's at stake?
Companies, particularly those in the service industry where employees earn relatively small wages supplemented by tips, may be resistant to the higher minimum wages but that does not mean they can skirt the new rules, according to Oregon Public Broadcasting. The added labor costs that come with higher pay for tipped or other employees will pale in comparison with those associated with being reported for non-compliance.
Oregon's minimum wage law mandates that for a second offense (the first is only accompanied with a written warning), companies will not only have to pay employees back their unpaid wages, but also penalty wages equal to as much as 240 times the greater of their hourly pay or the minimum wage, as well as civil penalties or fines, the report said.
What comes next?
This is likely to be an issue for companies across the country in the years ahead, as the vast majority of presidential candidates on the Democrat side, and President Donald Trump, have voiced some support for a higher minimum wage, according to Vox. Nineteen of the 22 Democratic hopefuls have explicitly said they support a $15 minimum wage, while Trump has been considerably more vague about his stance.
When businesses are facing a rising tide of wages, the best thing they can do is not simply meet bare-minimum requirements, but exceed them. Offering higher salary and better benefits helps companies stay competitive when it comes to attracting and retaining top talent, which is critical to long-term success.