5 ways to attract young people to manufacturing
6/26/2019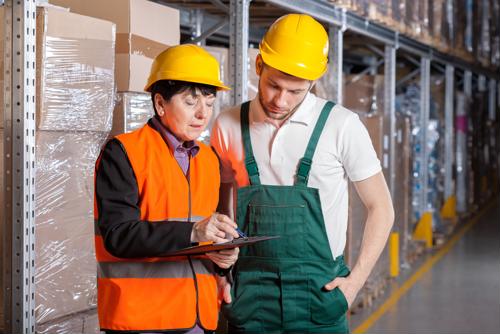 At this time of year, when many high school, trade school and college graduates are flooding the job market for the first time, manufacturers may stand to benefit. However, in order to reliably attract the best young people to your company, hiring managers may need to do more than ever to show why they're a good employer.
With that in mind, here are five ways manufacturing companies can ensure they stand out among the best possible places to work:
1) Give them plenty of information
When young adults are graduating, they may have a lot of opportunities in their chosen professions, and manufacturing is no different, according to Minnesota Business. For that reason, it's incumbent upon companies to show potential hires as much as possible about their operations, culture and so on. That kind of open-book philosophy may help young adults feel more secure in taking a job with your business.
2) Show them the long-term opportunity
Companies these days cannot be content just to offer jobs, but rather need to highlight why they are a good landing spot for a years- or even decades-long career, Minnesota Business added. Especially in today's strong economy and jobs market, employment isn't too difficult to find for qualified workers, so manufacturers need to do more to offer long-term stability to new hires right out of the gate. Moreover, it's vital to give young people a clear path forward and plenty of opportunity to advance.
3) Address their concerns
One of the biggest hurdles for manufacturing companies today, especially when it comes to connecting with young people, is potential hires may have misconceptions about the industry, according to Industry Week. Some may think they would be replaced by robots sooner than later, or that jobs don't pay well, so it's important to get out in front of those concerns with clear, concise data points.
4) Show off the tech side
Another reason young people might shy away from manufacturing is pop culture often presents factory jobs as being about old-fashioned machining, Industry Week advised. However, because most companies now use highly advanced technology - including augmented reality - that may actually make the jobs more attractive to young people - as long as they know about those options.
5) Offer flexibility
Just as companies want employees that can be versatile with their time or abilities, those workers want the same from employers, according to Thomas. As a consequence, offering workers a chance to do a little bit of everything (rather than a single regimented job) or the opportunity to work more flexible schedules (instead of a single, hard and fast shift) could go a long way toward making your company more attractive.
Of course, it's also a good idea to make sure all salary and benefits offerings are as strong as possible, to help guarantee they are able to both attract and retain talent of all ages on an ongoing basis. In a particularly competitive industry like manufacturing, that capability is vital to long-term success.