$15 federal minimum wage inching closer to reality?
6/24/2019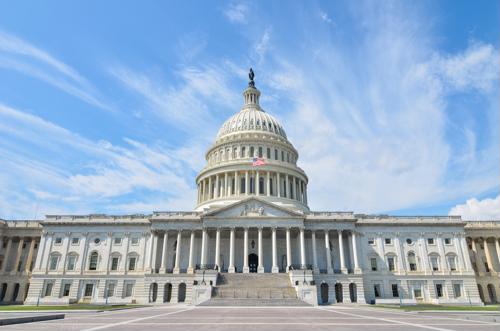 A growing number of federal lawmakers have been supporting a $15 national minimum wage for some time now, but that hasn't actually translated into policy. However, when Congress returns from its current brief recess, there may finally be progress on this front, which may even be supported by the White House.
The House of Representatives may soon have enough votes to pass the $15 minimum wage in their own chamber, beating back some supporters' concerns about the broad application of such a standard, according to Politico. Some moderates have long preferred a regional minimum wage that would set regions with higher costs of living - the West Coast and Northeast, for instance - above those where costs are lower, such as the South.
But now, it seems even that kind of bending to business worries will be necessary, as lawmakers behind the bill believe they've secured 213 votes for the $15 minimum wage, with only five more needed to ensure it passes, the report said. However, there is no timeframe for an actual vote quite yet.
"I don't have any doubt that we're going to have the votes," House Majority Leader Steny Hoyer - a Maryland Democrat - told reporters before the recess. "There are some folks who would like to see us do something to make sure the small business fears are allayed."
Understanding the dissent
Of course, opponents of a higher minimum wage have long been arrayed against this bill and that's not expected to change just because the House will put together enough votes. However, they could gain an unlikely ally in the form of President Donald Trump, according to an interview with Noticias Telemundo. Trump told the network that he might even favor a minimum wage that's higher than $15, saying it's a "very low number" for workers.
He also cautioned that the strength of the economy is bringing people's wages higher, saying that a $15 standard is an "artificial number," while also confirming that he's considering backing the wage hike simply to codify a higher standard of living for low-paid workers. Whether this type of support for a higher minimum wage actually comes to pass, however, remains to be seen.
Why it's important
New data suggests what has long been understood about the federal minimum wage: It's not a living wage, or really anything close to it. The the National Low Income Housing Coalition's annual report of the cost of living recently found that a 40-hour-per-week full-time job at the $7.25 minimum wage isn't enough to pay for a two-bedroom apartment in any county nationwide.
With one full-time worker earning the minimum wage, for rent to be considered affordable, it would have to be about $377 a month. Unfortunately, the average one-bedroom apartment in the entire U.S. costs about $913 per month.
When wages are on the rise but aren't doing much to keep up with the higher cost of living, it's incumbent upon companies of all sizes to make sure they are paying their employees a living wage. Doing so will help ensure they not only attract new employees, but also retain the ones they already have on staff.