Federal minimum wage sets record for longest time without rising
6/17/2019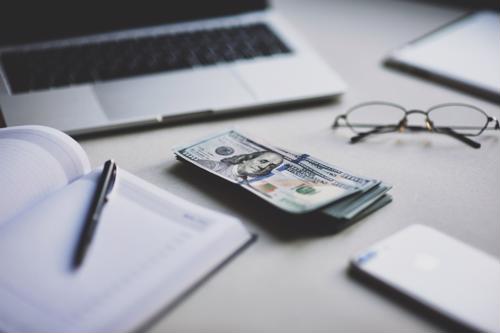 While there has been plenty of high-level talk about raising the federal minimum wage dating back to late in President Barack Obama's first term, things have really only started heating up in the last year or so. But the truth is that the federal minimum hasn't changed yet, and in fact hasn't increased since late July 2009. That recently set an all-time record, and not one that's positive for workers.
The federal minimum wage last went up on July 24, 2009, but on June 16, it broke an all-time record for the longest time without a single increase from Congress, according to CBS News. To make matters worse for workers, the $7.25 minimum still seen today has been devalued by an ever-increasing cost of living, which has gone up 18% in the nearly 10 years since the last hike. Today's $7.25 is actually worth just $6 in 2009 money.
In reality, with inflation adjustments factored in, today's minimum wage is now the lowest seen since 1950, just five years after the end of World War II, the report said. The highest inflation-adjusted minimum wage ever observed came in 1968, when it was equivalent to $11 in today's money. The last time it was north of $10, however, was 1980. In addition, the minimum wage in 1964 was basically half of what an average worker earned, but the percentage of that number has fallen to less than a third.
Unfortunately, all this is true despite the fact that the economy is more productive than ever, the report said.
A common trend
Of course, it's also worth noting that prior to the 2009 minimum-wage increase, Congress had also been mired in a similarly dubious record just a few years earlier, according to CNN Business. Lawmakers voted to boost pay for the nation's lowest-earning workers in July 2007, ending a stretch in which the minimum hadn't changed since September 1997, another period of nearly 10 years.
Today, a minimum-wage worker needs to work 40 hours a week, with no unpaid time off, every week for a year to earn just over $15,000, essentially a poverty wage, the report said. As such, many low-paid Americans actually put in well over 40 hours per week just to make ends meet, but researchers at the Massachusetts Institute of Technology recently estimated that a reasonable cost of living for two working parents with two children would be north of $16 per hour, or more than $67,000 annually. In big cities, that number would be much higher.
What's the history?
The phenomenon of Congress going several years or more without raising the minimum wage is a relatively new one, according to The Huffington Post. The minimum was first instituted in 1938 and never went more than five or six years without at least some pay hike between then and 1980. At that point, it didn't rise again until 1989, and Congress mandated another increase in 1995. In the 24 years since, however, only the two increases described above have been signed into law.