5 tips for new college graduates in manufacturing
6/12/2019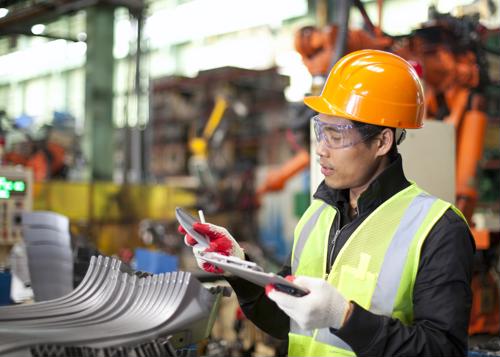 Manufacturing is an industry that is desperately in need of people with a number of soft skills, and companies are typically willing to train those with little to no experience on specific production methods. That may make the sector particularly appealing to recent college graduates from any concentration, not just because of the opportunities it can provide initially, but also due to the many potential long-term career paths that may become available to those who stick with the work.
Here, then, are five ways recent grads can prepare themselves to take that initial step in the industry:
1) Understand job titles
In manufacturing, perhaps more so than other industries, the sheer variety of job titles for entry-level positions can be overwhelming and confusing, according to Engineering.com. To that end, it might be wise to click on any listings that don't specify they're for more tenured roles, and see if they are available to people with little or no experience. That extra effort could help you find numerous positions for which you would be perfect.
2) Know what employers want
As with any other sector, manufacturing companies are looking for potential employees with a particular set of skills that will help all involved succeed together, Engineering.com added. Consequently, any experience you might have in manufacturing or associated pursuits (STEM, for instance) will be vital, but so too will skills like problem solving, communication, leadership and so on.
3) Command strong offerings
If you're a particularly attractive candidate, based on experience and skills you might have, the number of companies that want to hire you should be considerable, according to Monster. As a result, you might be able command better pay or benefits than you might expect. While you shouldn't ask for the moon, asking for a slight pay bump in your initial salary or more contributions to a retirement account could work out in your favor.
4) Companies want to bring you aboard
Along similar lines, if businesses you interview with are interested in what you have to offer, but you don't necessarily have a lot of direct manufacturing experience, there may still be plenty of hiring options, Monster noted. That could include getting you into an apprenticeship or a training program to help you learn specific manufacturing skills that you might not have had the chance to learn in college. The extra effort could keep you a bit behind the 8-ball in terms of compensation initially, but still remains a great way to get your foot in the door of the industry.
5) It's work you can be proud of
Unlike a lot of professions these days, the fruits of your labor as a manufacturer are quite tangible, and that can give you a little more job satisfaction, according to Nestle Purina. After all, if you had a hand in producing something you can see on the shelves of your stores or in use in the real world, it might provide a real feeling of pride and help you stay more engaged in your career for years to come.