More presidential candidates pushing for $15 minimum wage
6/10/2019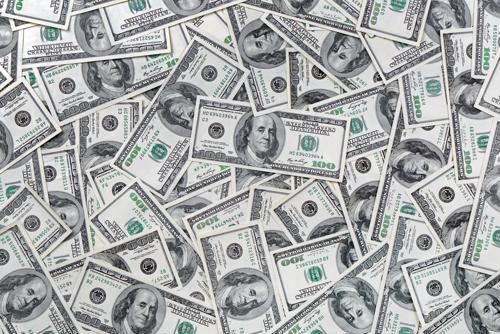 The number of states where the minimum wage is officially on the way to $15 per hour has more than doubled in the last year, and many of the politicians now running for president in 2020 want to see the entire country brought to that standard. That would more than double the federal minimum wage and potentially bring a little more financial security to tens of millions of low-paid Americans.
Currently, eight states - and several other individual cities - are on track toward $15 minimum wages, either through legislative changes or public vote, and politicians see this as a winning issue at the ballot box in both the primary and general elections, according to CNBC. Whereas even in 2016, there was debate about whether a $12 or $15 minimum wage made sense, the consensus seems to have coalesced around the latter number - few, if any, presidential candidates are campaigning on lesser amounts at this point.
Meanwhile, observers note that so many candidates talking about the issue is likely pushing major companies - often raking in billions in profits while paying workers well below $15 per hour - to get out in front of the trend, the report said.
Why it's happening
Poll after poll show fairly broad support for a $15 minimum wage, regardless of party affiliation, and scores of well-respected economists share the view that it would have a positive impact on the U.S. economy, according to the Economic Policy Institute. Adjusting for inflation, a minimum-wage worker today earns about 29% less than such a worker did a half-century ago, but an increase to $15 by 2024 would likely result in 28.1 million workers receiving some $121 billion in wages shifting back to them.
The reason that much wealth being transferred back to workers will likely provide a boost for the economy is that low-wage earners aren't likely to put the extra money into savings, but rather spend it in their local communities.
What's the latest?
By talking about the issue - publicly and persistently - the pressure to raise wages is becoming more apparent even to the nation's largest employers, according to CNN Business. Walmart CEO Doug McMillon recently went on record during a shareholder's meeting to say that the federal minimum wage - just $7.25 per hour - is "lagging behind" what's needed for people to make a reasonable living.
"it's time for Congress to put a thoughtful plan in place," McMillon said, according to the network.
Currently, Walmart itself has a minimum wage of $11 per hour, up significantly in the last few years, and is also increasing the quality of its employee benefits offerings in the face of growing competition, the report said. Sen. Bernie Sanders, a Vermont independent running for president for the second election cycle in a row and who called for a $15 minimum wage in the 2016 primaries, has been sharply critical of Walmart, Amazon and other major companies raking in record profits without more significantly raising pay.
In part because of that pressure, Amazon, Disney, Target and Costco have already instituted $15 internal minimum wages, the report said.
With that in mind, companies would be wise to ensure their wage - and benefits - offerings are strong enough to continually attract and retain talent.