6 things manufacturers should look for in new employees
5/28/2019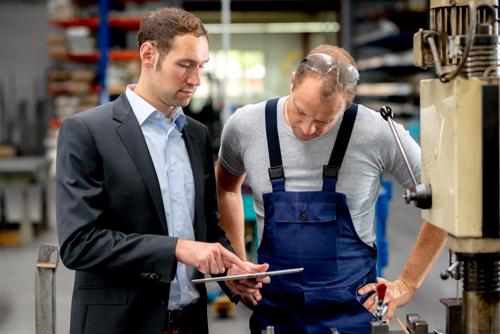 In today's highly competitive labor market, many manufacturing companies may subscribe to the old adage that beggars can't be choosers. With relatively few properly trained workers coming into the industry and demand for skilled labor continually rising, manufacturers don't always have the flexibility to dismiss a lot of candidates.
However, they should still strive to identify and attract applicants who bring the best possible mix of qualifications to the table, whether they're hard or soft skills. Doing the following could aid in that search:
1) Rely on social media
Many companies - across all industries - use social media to build their brand and connect with people, but not everyone uses it effectively, according to Monster. When companies utilize social specifically as a recruiting tool, they might be surprised at what they find; people who may not even be actively looking for a job in the industry could find reason to consider a switch if they like what you have to offer.
2) Prioritize experience
Obviously companies always try to hire the most skilled and qualified workers possible, but manufacturers would likely be wise to prepare candidates on their own as well, Monster added. That could mean hiring from pools of recent graduates from local colleges or starting their own apprenticeship programs (with strong compensation or free education).
3) Look in unexpected places
Part of the reason manufacturing businesses often struggle to find talent is that they're turning over the same old rocks, according to the Blackline Group. In addition to those with a specific interest in the field, it may also be helpful to connect with veterans groups, recent trade school graduates and so on. These people tend to have many of the soft skills needed to succeed in manufacturing.
4) Offer better perks
The best way to attract and retain talent is to offer higher wages and better benefits, but there's more to it than that, the Blackline Group noted. Things like employee referral programs, profit sharing and more could not only help make your company more attractive to potential hires, but also help ensure more workers are continually interested in your firm.
5) Give workers a clear path forward
One of the things that may be a bit of a turnoff for potential hires in the manufacturing sector is that they might not be able to envision a decades-long career in it, according to the Society for Human Resources Management. With that in mind, companies should strive to provide training opportunities - both for new manufacturing techniques and the skills workers might need to become managers. Highlighting those offerings could help companies lure workers initially and keep them around for years to come.
6) Focus on worker satisfaction
A happy workplace is a productive workplace, so it's wise for businesses to ensure they're giving workers what they need to stay satisfied, the SHRM noted. That could be as simple as providing more flexibility in scheduling, vacation-time buybacks and more so employees feel like your company is taking care of them and not just using them as a cog in a machine.